Access to Mental Health Services for People with Autism Spectrum Disorder and other Developmental Disabilities
February 27, 2019 @ 8:00 am

-

12:30 pm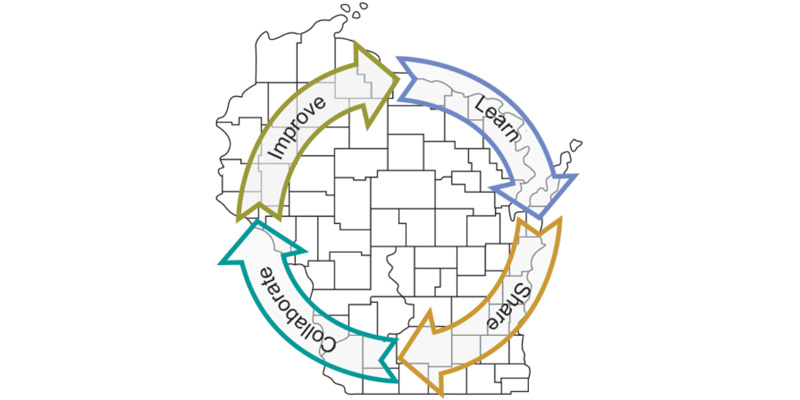 This will be a distance event with community sites throughout Wisconsin
Wednesday, February 27, 2019
8:30am to 12:30pm
Check-in begins at 8:00am/8:15 depending on the site.
This is a free event but you MUST register!
Registration will reopen for this event as soon as sites are confirmed. If you would like to cancel your registration or you would like to change your site please email Sonja Oetzel at soetzel@wisc.edu or call her at (608) 265-8955 if email is not an option.
February 27th Topics:
Barriers to accessing services in Wisconsin
Medicaid benefits
Talking with mental health providers
Supporting families
Each presentation slot will be around 45 minutes followed by a 15 minutes discussion at each site. After a short break, we will start the next presentation.
Site in BOLD are confirmed for the rescheduled date of Wednesday, February 27th. Other sites are checking availability.
UW Madison Waisman Center–Main Site (limited, you will need to pay for parking)
Other Viewing Sites:
ABA of Wisconsisn (Wauwatosa)
ADRC of Brown County (Green Bay)
CESA 5 (Portage)
CESA 8 (Gillett)
CESA 9 (Tomahawk)
CESA 12 (Ashland)
Chequamegon School District (Park Falls)
KGH Autism Services (Madison)
Nicolet College (Rhinelander)
Northern Wisconsin Center (Chippewa Falls)
Oshkosh North High School
Shepherd's College (Union Grove)
The Human Service Center (Rhinelander)
UW Milwaukee
UW Platteville
Westby Area High School
Western Technical College (Mauston)
Wisconsin Early Autism Project (WEAP) (Eau Claire)
Wisconsin Early Autism Project (WEAP) (Madison)
Wisconsin Indianhead Technical College

Marathon County HD (Wausau)–looking for a new site in Wausau
Advocates for Transitional Living (De Pere) UNABLE to host on 2/27
Greendale School District UNABLE to host on 2/27
Chileda (La Crosse)
Oneida Behavioral Health (Green Bay)
Midstate Indepdendent Living (Stevens Point)
UW Superior
Barron County Developmental Services (Barron)
Door County Community Center (Sturgeon Bay)
Eklhorn School District
Lakeland Union HS (Minoqua)
UW Whitewater
Green County Human Services (Monroe)
Mercyhealth (Janesville)
Winnebago Mental Health Institute (Oshkosh)
Hispanic Collaborative Network–Waukesha County HHS (Waukesha)
Dane County Human Services (invitation only)
Taycheedah Correctional Institution (invitation only)
WisconSibs/SOAR/ASW [SITE IS CLOSED TO NEW REGISTRATIONS]
WEAP, Milwaukee [SITE IS CLOSED TO NEW REGISTRATIONS]

Current Viewing Sites being updated as of 2/11/19
Flyer being updated as of 2/11/19
CEUs available through UW Superior Continuing Education for a fee. Thank you UW Superior!
If you are interesting in hosting a community site, please contact:
Tim Markle
E-mail: tmarkle@wisc.edu
Phone: 608-262-8033
Download a copy of our CoP ASD/DD brochure
To sign up for the CoP ASD/DD listserv, send an email to tmarkle@wisc.edu.
Interested in serving on the Steering Team? Read our Draft Expectations document and then send an email to tmarkle@wisc.edu.
If you have any questions about the CoP ASD/DD, please contact Tim Markle.
E-mail: tmarkle@wisc.edu
Phone: 608-262-8033
Past Meetings available here
Related Events