Accessibility and Inclusion for Families with Children with Autism Spectrum Disorders in Cultural Institutions and Community Spaces
December 4, 2018 @ 1:30 pm

-

2:30 pm

The Early Childhood Seminar Series presents:
Title: Accessibility and Inclusion for Families with Children with Autism Spectrum Disorders in Cultural Institutions and Community Spaces
Speaker: Karla Ausderau, PhD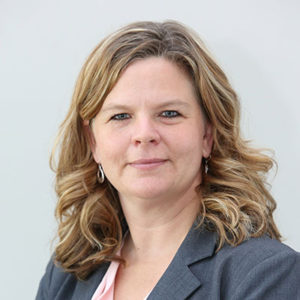 Assistant Professor of Kinesiology
UW-Madison
About the Talk: Characteristics of autism spectrum disorder, including sensory processing challenges, can significantly influence the type, frequency and quality of a child and their family's participation in community spaces (e.g., children's museum). While providing general accommodations such as sensory friendly events have become popular, limited work has been done to further evaluate the effectiveness of such accommodations or if they meet specific family needs.

Comprehensive evaluation tools are essential to guide and individualize accommodations for varying institutions, and assess their effectiveness. In collaboration with Madison's Children Museum and a team of stakeholders, researchers conducted interviews with museum staff, reviewed museum artifacts, and observed structured and unstructured museum programing. Incorporating current literature and data collected, an evaluation toolkit was constructed. Tools were piloted and revised after being implemented in the museum context. The final toolkit included six unique tools and resources to provide a self-assessment of cultural spaces for the accessibility and inclusion of families with children with autism spectrum disorders. Dimensions of accessibility were identified along with their barriers and facilitators. In this talk, we will review the evidence guiding best practices for creating accessible cultural institutions and community spaces for families and children with ASD. In addition, we will highlight our current collaboration with the Madison Children's Museum.
About the Series: The Early Childhood Seminar Series provides a format for interaction between IDDRC and UCEDD faculty, staff and trainees to inform both research and practice. Through this seminar series, IDDRC investigators studying issues in early childhood will have the opportunity to discuss a current project taking place in their laboratory. Following each presentation, a UCEDD staff member will moderate a guided discussion with the audience and investigator to explore applications of the research and future topics for study. This seminar series qualifies as approved training for MCH LEND trainees and provides continuing education hours for ECE professionals.
For more information: Contact Joan Ershler, 262.4718 or ershler@waisman.wisc.edu
Related Events