Ethics & Boundaries of Neurodiversity, Disability, & Health: What We Make of Brain and Body Differences – In Person Training
January 24 @ 9:00 am

-

1:00 pm

$30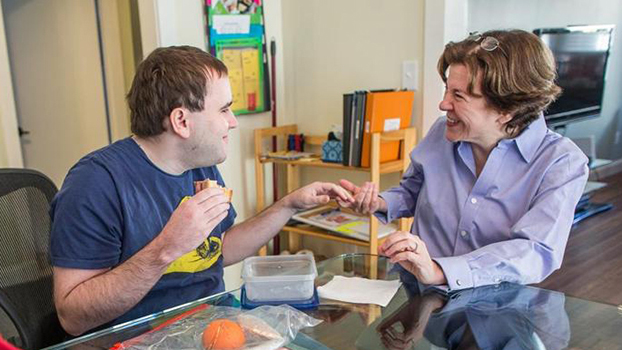 Registration Fee: $30 per person
Space is limited. Please notify Training & Consultation – comm.training@waisman.wisc.edu –  if you are unable to attend.
Cancellations made within 24 hours prior to the start of the training will be charged the full registration fee. 
Overview
How do we promote mental health and inclusive support with people who all think and act in unique ways?
How does the social climate influence what is considered mental illness and disability?
How do we focus on the things that really matter to people and make sure we are not contributing to the oppression of vulnerable populations?
Take the opportunity to explore these questions by going beyond basic ethical rules and regulations to explore a less discussed aspect of cultural diversity. Neurodiversity, the biological fact that all human brains are different, is critical to consider when providing inclusive community-based supports that promote the health and wellness of vulnerable populations and communities. This session will uncover new understanding, conversations, and ways to support individuals with brain and body differences.
This training qualifies for CUs.
About the Presenter:
Angela Marx, PhD, is a licensed psychologist in Wisconsin. She has been joining with children, adolescents, adults, and families in various roles and places for more than half her life and spent 12 years in academia studying and training in clinical psychology. Although she considers herself a scientist and uses research and knowledge, she also knows that there is so much more that we do not yet know and focuses on each person's experiences to join and learn with them. Dr. Marx also has extensive practical and research experience with and provides clinical consultation to caregivers and direct support professionals. Dr. Marx has a private practice, Place of Mind LLC, that specializes in psychological assessment and mental health and wellness with neurodivergent children, adolescents, and adults to help them discover and define who they are and find, or create, the places where they belong and flourish.
Please note this training is scheduled to be conducted in person at UW South Madison Partnership facility in the Villager Mall on Park Street.
Related Events