Faculty Candidate Talk: Jingjing Li, PhD
February 13, 2019 @ 12:00 pm

-

1:30 pm
Speaker: Jingjing Li, PhD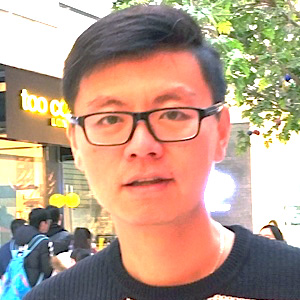 Talk Title: The Genome and Beyond: Building an Integrative Framework to Understand Complex Human Diseases
About the Speaker:
Jingjing Li earned an MS in machine learning and pattern recognition from the Graduate University of Chinese Academy of Sciences in 2006 and a PhD in genomics and systems biology from the University of Toronto in 2011. He is currently an instructor in the Department of Pediatrics and the Center for Genomics and Personalized Medicine at Stanford University.
Li is interested in using machine learning models to inte grate transcriptomic, proteomic and electronic health record (EHR) data for a direct mapping from personal genomes to disease traits. Targeting autism spectrum disorder, he has extensively employed mass spectrometry profiling techniques in neuronal cells for direct mapping of its molecular pathways and further identified novel pathways in autism. His research is transdisciplinary by nature and leverages machine learning frameworks to integrate genomic, clinical, and evolutionary analysis for deep clinical insights from disease genomes.
About the Talk:
"If you've met one person with autism, you've met one person with autism." This is typical of many complex human diseases hallmarked by extreme mutational and phenotypic heterogeneity. As such, it has been challenging to identify the molecular basis of complex human diseases. In this talk, I will present our recent effort to innovate the existing analytic frameworks of disease genome analysis. Targeting neurodevelopmental, cardiovascular and reproductive diseases, I will show how machine learning models could be devised to integrate multi-omics data for a direct revelation of convergent pathways underlying the seemingly heterogeneous mutations. I will also describe a quantitative framework for disease identification from personal genomes, which, by integrating personal lifestyle data, could provide quantitative and actionable guidelines for personalized health management. Extending from personalized medicine to population health, I will introduce evolutionary insights into genome analysis to explain the origin of stark health disparities among human populations. These studies provide insights into the nature of complex human diseases resulting from a composite effect of personal genome baselines and individual lifestyles.
About the Cluster Hire:
UW's Cluster Hiring Initiative was launched in 1998 as an innovative partnership between the university, state and the Wisconsin Alumni Research Foundation (WARF). In its first phase, the initiative authorized nearly 50 "clusters" and nearly 150 new faculty through several rounds of hiring. In 2017, phase two of the Cluster Hiring Initiative was authorized with a goal of supporting at least 12 clusters.
A proposal by several Waisman Center investigators for a Functional Genetics/Genomics of Neurodevelopmental and Neurodegenerative Diseases cluster at the Waisman Center was selected by the UW-Madison Cluster Hire Initiative.
New faculty hires who are part of the Functional Genetics/Genomics of Neurodevelopmental and Neurodegenerative Diseases cluster at the Waisman Center will help develop a pipeline of discovery that begins with patients in the clinics and ends with new approaches for treatments or therapies. This cycle of translational research would start with identifying patient-specific genetic variants, and then continue through experimental studies to confirm whether these variants truly cause disease. Ultimately, new panels for diagnosis and new approaches for treatment may be discovered.
Related Events