Faculty Candidate Talk: Elizabeth Atkinson, PhD
December 17, 2019 @ 12:00 pm

-

1:30 pm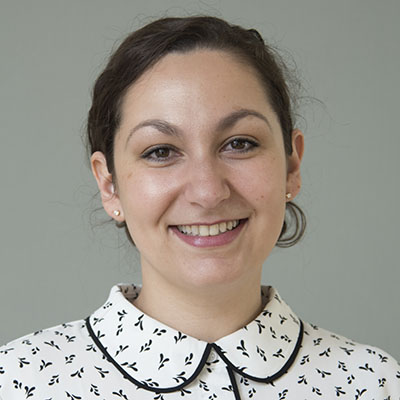 Speaker: Elizabeth Atkinson, PhD
Postdoctoral Fellow
Massachusetts General Hospital and the Broad Institute
Talk Title: Extending neuropsychiatric genomics to diverse populations
About the Speaker: Elizabeth Atkinson is a Postdoctoral Fellow in the Analytical and Translational Genetics Unit at Massachusetts General Hospital and the Broad Institute, co-advised by Drs. Mark Daly and Ben Neale. Her work seeks to extend neuro-psychiatric genomics to diverse human populations. Specifically, she leverages large-scale DNA sequence datasets and scalable computational techniques to build and deploy tools that improve our ability to study complex neuropsychiatric traits in underrepresented human groups. She also uses these datasets to answer key questions about how evolution has shaped the patterns of variation of human brain genes.
Elizabeth did her PhD at Washington University in St. Louis investigating the genetic basis and evolution of primate cerebral cortex anatomy. She was then awarded an NIH Institutional Research and Career Development Award at Stony Brook University, in which she received structured pedagogy training and examined the genetic diversity of important brain genes across diverse human populations. Her study on the molecular evolution of FOXP2 (Atkinson et al. Cell, 2018) used large global datasets to negate prior evidence for recent selection at the gene, a substantial revision to our textbook understanding of humans' attainment of language. Currently, Elizabeth is developing a suite of statistical methods, software packages, and analytical resources (Tractor) to allow for the integration of admixed individuals into large-scale psychiatric GWAS.
About the Cluster Hire:
UW's Cluster Hiring Initiative was launched in 1998 as an innovative partnership between the university, state and the Wisconsin Alumni Research Foundation (WARF). In its first phase, the initiative authorized nearly 50 "clusters" and nearly 150 new faculty through several rounds of hiring. In 2017, phase two of the Cluster Hiring Initiative was authorized with a goal of supporting at least 12 clusters.
A proposal by several Waisman Center investigators for a Functional Genetics/Genomics of Neurodevelopmental and Neurodegenerative Diseases cluster at the Waisman Center was selected by the UW-Madison Cluster Hire Initiative.
New faculty hires who are part of the Functional Genetics/Genomics of Neurodevelopmental and Neurodegenerative Diseases cluster at the Waisman Center will help develop a pipeline of discovery that begins with patients in the clinics and ends with new approaches for treatments or therapies. This cycle of translational research would start with identifying patient-specific genetic variants, and then continue through experimental studies to confirm whether these variants truly cause disease. Ultimately, new panels for diagnosis and new approaches for treatment may be discovered.
Related Events