Faculty Candidate Talk: Kimberly Aldinger, PhD
March 21, 2022 @ 1:00 pm

-

2:00 pm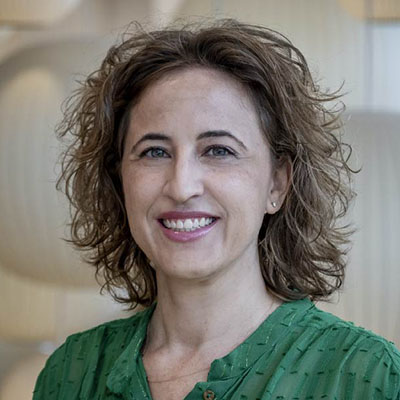 Speaker: Kimberly Aldinger, PhD
Senior Research Scientist
Seattle Children's Research Institute (SCRI)
Talk Title: "Defining the Molecular and Cellular Basis of Cerebellar Disease."
Location: John D. Wiley Conference Center, T201 Waisman Center or via Zoom
About the Speaker:
Dr. Aldinger is a Senior Scientist at Seattle Children's Research Institute (SCRI) in the Center for Integrative Brain Research. Kim studied biology as an undergraduate at Brandeis University. She then trained in the genetics of neuropsychiatric disorders in the lab of the late Pamela Sklar, MD, PhD at the Broad Institute, while at the same time, obtaining a masters degree in psychology from Harvard University. She went on to obtain her doctorate in neurobiology from the University of Chicago, while conducting research on developmental malformations of the cerebellum under the mentorship of Kathleen Millen, PhD in the Department of Human Genetics. Kim then trained as a postdoctoral fellow, studying mechanisms of gene regulation in neurodevelopmental disorders with Pat Levitt at the Keck School of Medicine of USC. She then moved to Seattle to learn genomic analysis methods and applied exome sequencing to identify the genetic causes of human cerebellar malformations with Bill Dobyns, MD at SCRI. Her current research focuses on the molecular and cellular mechanisms underlying neurodevelopmental disorders, especially those affecting the cerebellum, and is currently funded by NIMH, NINDS, the American Epilepsy Society and the Dandy-Walker Alliance.
About the Cluster Hire:
UW's Cluster Hiring Initiative was launched in 1998 as an innovative partnership between the university, state and the Wisconsin Alumni Research Foundation (WARF). In its first phase, the initiative authorized nearly 50 "clusters" and nearly 150 new faculty through several rounds of hiring. In 2017, phase two of the Cluster Hiring Initiative was authorized with a goal of supporting at least 12 clusters.
A proposal by several Waisman Center investigators for a Functional Genetics/Genomics of Neurodevelopmental and Neurodegenerative Diseases cluster at the Waisman Center was selected by the UW-Madison Cluster Hire Initiative.
New faculty hires who are part of the Functional Genetics/Genomics of Neurodevelopmental and Neurodegenerative Diseases cluster at the Waisman Center will help develop a pipeline of discovery that begins with patients in the clinics and ends with new approaches for treatments or therapies. This cycle of translational research would start with identifying patient-specific genetic variants, and then continue through experimental studies to confirm whether these variants truly cause disease. Ultimately, new panels for diagnosis and new approaches for treatment may be discovered.
For Zoom Participation Contact:
Clark Kellogg at kellogg@waisman.wisc.edu
Related Events