Faculty Candidate Talk: Daifeng Wang, PhD
March 11, 2019 @ 12:00 pm

-

1:30 pm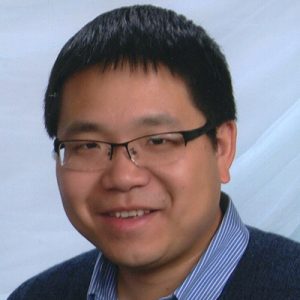 Speaker: Daifeng Wang, PhD
Talk Title: "Interpretable Machine Learning Approaches for Understanding Functional Genomics in the Human Brain"
About the Speaker: Daifeng Wang is an assistant professor at Stony Brook University. He obtained his PhD in electrical and computer engineering at the University of Texas at Austin. His research focuses on developing interpretable machine learning approaches and bioinformatics tools to integrate and analyze multi-omics data for understanding functional genomics and gene regulation in the human brain. Wang recently developed interpretable deep neural network modeling for single-cell deconvolution and genotype-phenotype prediction to reveal the molecular mechanisms and functional pathways in human brain disorders. His research has also been applied to comparative genomics and he has designed novel comparative network clustering methods to uncover conserved and species-specific developmental gene regulatory networks and expression patterns across model organisms. Wang is currently working on deciphering the functional genomics for deep phenotypes across brain diseases such as neuropsychiatric and neurodegenerative diseases, aiming to discover the regulatory mechanisms and genomic engineering principles for precision medicine.
About the Cluster Hire:
UW's Cluster Hiring Initiative was launched in 1998 as an innovative partnership between the university, state and the Wisconsin Alumni Research Foundation (WARF). In its first phase, the initiative authorized nearly 50 "clusters" and nearly 150 new faculty through several rounds of hiring. In 2017, phase two of the Cluster Hiring Initiative was authorized with a goal of supporting at least 12 clusters.
A proposal by several Waisman Center investigators for a Functional Genetics/Genomics of Neurodevelopmental and Neurodegenerative Diseases cluster at the Waisman Center was selected by the UW-Madison Cluster Hire Initiative.
New faculty hires who are part of the Functional Genetics/Genomics of Neurodevelopmental and Neurodegenerative Diseases cluster at the Waisman Center will help develop a pipeline of discovery that begins with patients in the clinics and ends with new approaches for treatments or therapies. This cycle of translational research would start with identifying patient-specific genetic variants, and then continue through experimental studies to confirm whether these variants truly cause disease. Ultimately, new panels for diagnosis and new approaches for treatment may be discovered.
Related Events