Managing Threatening Confrontations
September 18, 2018 @ 9:00 am

-

3:30 pm

$75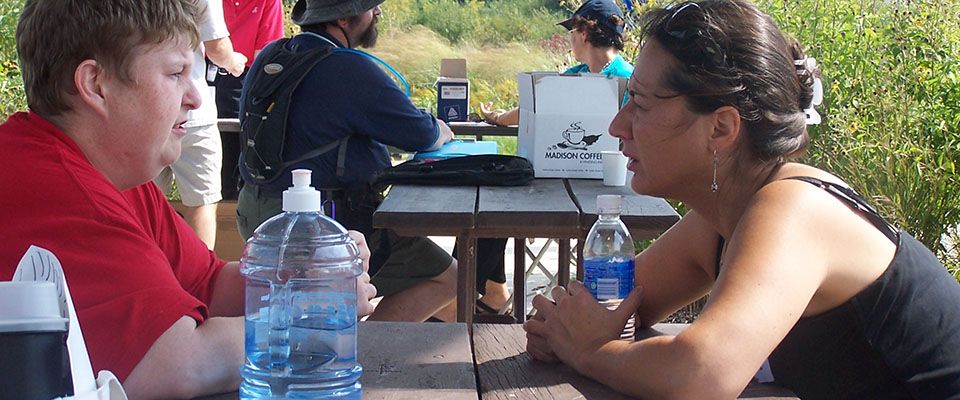 Registration begins at 8:45 am. Time includes a one hour lunch break, on your own.
Registration Fee: $75 per person
Please note that the training will be held at MARC South: 901 Post Rd. Madison.
Instructor: Josh Lapin
Managing Threatening Confrontations is designed to assist you in learning how to effectively support individuals who could experience the full range of behavioral escalation. These moments often appear chaotic-when to talk, when to step back, who to call for back up, and "when to duck." This seminar is designed to put order to the chaos. Stages of escalation are described and each stage is paired with a positive action plan for caregivers as well as teams. The content places strong emphasis on proactive supports. The principles are taught in a straightforward manner so as to provide a framework for conceptualizing behavior escalation that can readily translate into positive plans of action. The learning is brought to life using a video of a dramatic, real life enactment of threatening confrontations by professional actors.
Learning Methods:
The learning style includes small group work, video, and physical practice, so wear comfortable clothing. You will receive extensive conference manuals (you will have to take very few notes) to take back to work for reference and to share with colleagues.
Some of what you will learn:
A framework for understanding and recognizing stages of behavior escalation
How to avoid "power struggles" that can result in behavioral escalation
Skills in connecting with people early on, in order to sustain emotional control
An array of creative communication strategies during periods of tension
What the police know about presenting a "neutral presence" during stages of distress
How caregivers can support both clients and themselves during the Recovery Stage
Josh Lapin MSSW, has over 20 years of experience in supporting people with developmental disabilities. He is the director of the Community TIES Program which is part of the University of Wisconsin's Waisman Center. The mission of the TIES Program is to address the behavioral, psychological, and emotional needs using therapeutic approaches that assure continued participation in supported community life. He has extensive experience as a consultant and advocate for persons with developmental disabilities. He strongly believes that a positive relationship is vital is promoting proactive behavioral support. Mr. Lapin also teaches a field seminar at the School of Social Work for undergraduate and graduate students interested in disability.
Related Events