Translational Medicine in Plain Populations Conference 2018
July 30, 2018 @ 8:00 am

-

5:00 pm
Mon, Jul 30, 2018, 8:00 AM – Tue, Jul 31, 2018, 1:00 PM CDT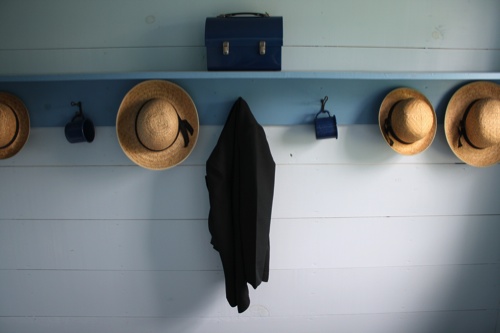 This two-day event focuses on the clinical care and research of genetic conditions that affect the Plain Community, including Old Order Amish and Mennonites. The conference highlights novel research and therapies for rare genetic conditions and collaborative efforts between major medical centers, universities and a consortium of rural health clinics. The conference brings together clinicians, scientists, midwives, administrators, and Plain community members to discuss relevant health and scientific topics.
Registration
Opportunities to Participate
Poster Presentation

Please submit abstract (100 words) to jscottschwoerer@pediatrics.wisc.edu – due 7/1/18
Poster size: Exact size does not matter

Workgroups

Goal of Workgroups: To establish participation, research question(s), and initial plan for long term collaborative projects.
Submit proposal – 1 written page to jscottschwoerer@pediatrics.wisc.edu – due 7/1/18
Accepted proposals will have 20 minute for presentation/discussion of their proposal
Hotel
Hilton Madison Monona Terrace
608.255.5100
A block of rooms is available at the Hilton Madison Monona Terrace.
Reservations must be made by July 9, 2018 in order to receive the conference rate of $159 a room/per night.
Please reference the "Waisman Center" when making your reservation.
Click here to book online.
Location
University of Wisconsin – Waisman Center
1500 Highland Avenue
Madison, WI 53705
Tentative Agenda
Monday, July 30, 2018

8:00 AM
Registration
Light Breakfast
8:30 AM
Welcome
Chris Seroogy, MD (UW)
8:45 AM
Plain Community Care in Wisconsin
Jessica Scott Schwoerer, MD (UW) / Jim DeLine, MD (LaFarge Clinic)
9:15 AM
New Conditions and New Treatments
– New insights in SAMS association – Heng Wang, MD
– TNNT1 – J.P. Jin, PhD (Wayne State University)
– SMA treatment with the intrathecal catheter – Vince Carson, MD (CSC)
Moderator: Greg Rice, MD
10:45 AM
Break
11:00 AM
Care Delivery in the Plain Community
– Seizure Management – Vince Carson, MD (CSC)
– Palliative Care for the general population and beyond – Margo Hoover-Regan, MD (UW)
– Hemophilia and Von Willebrand – Carol Diamond, MD (UW)
– Cancer predisposition syndromes and care – Karlla Brigatti, MS, CGC (CSC)
Moderator: Holmes Morton, MD (Central PA Clinic)
12:30 PM
Lunch
1:30 PM
Pregnancy, Genetic Testing and Newborn Screening
– Population Genetics – Cris Van Hout, PhD (Regeneron)
– Newborn Screening for SCID and SMA – Mei Baker, MD (UW) / Meredith Schultz, MD (UW)
– Considerations for Labor and Delivery – Greg Rice, MD (UW) / Jim DeLine, MD (LaFarge Clinic)
– Prenatal Testing / Carrier testing – Ashley Kuhl MS, CGC (UW) / Amanda DeVoogdt CPM, LM (LaFarge Clinic) / Gretchen Spicer, CPM, LM (LaFarge Clinic)
Moderator: Patrice Held, PhD (UW)
3:45 PM
Break and Poster Session
4:30 PM
What is New in Metabolic Disorders?
– Natural history study for Propionic Acidemia – Ahmad Alhariri, MD (CHC)
– GA1/MSUD 10 Year Treatment Study – Katie Williams, MD/PhD (CSC)
– TBD – Zineb Ammous, MD (CHC)
– Cobalamin C – Greg Rice, MD (UW)
Moderator: Jessica Scott Schwoerer, MD (UW)
5:30 PM
Adjourn
7:00 PM
Dinner at Madison Hilton Hotel

Tueday, July 31, 2018

8:00 AM
Light Breakfast
8:15 AM
Keynote
Holmes Morton, MD (Central PA Clinic)
9:00 AM
Modern Approaches to Genetic Disorders
– SCID and gene therapy – Chris Seroogy, MD (UW)
– MYBPC3 Cellular Model – Carter Ralphe, MD (UW)
– Next Generation Seq. Panel – Erik Puffenberger, PhD (CSC)
– Roadmap for Exome Data Sharing – Emma Baple, MD (Windows of Hope)
Moderator: SCID and gene therapy – Chris Seroogy, MD (UW)
10:30 AM
Break
10:45 AM
Open Discussion: Ethical Considerations for care of genetic disorders
Moderator: Norm Fost, MD (UW)
11:30 AM
Diagnostic Mysteries or Solved Mysteries (by submission)
– Victoria Siu, MD (Children's Health Research Institute)
12:30 PM
Adjourn, Box Lunch
12:45 PM
OPTIONAL – ESTABLISHING WORKGROUPS
Related Events