Seminar – Junmin Peng, PhD – "High-Throughput Proteomics of Human Diseases"
September 30, 2022 @ 12:00 pm

-

1:00 pm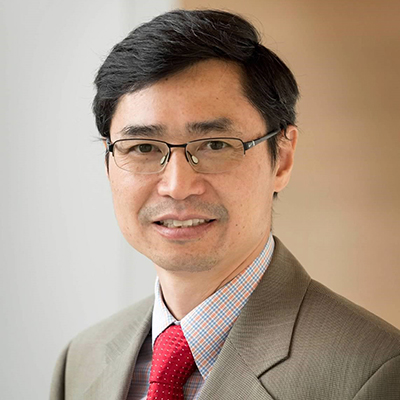 Junmin Peng, PhD
St. Jude Children's Research Hospital
Lab website: stjude.org/research/labs/peng-lab-junmin
About the Speaker: Dr. Peng earned his BS from Wuhan University in China before earning a PhD in biochemistry from the University of Iowa. After a postdoctoral fellowship at Harvard University, he served a researcher and faculty member at Emory University for 9 years before joining St. Jude in 2011. Peng is a member of both the Structural Biology and Developmental Neurobiology departments at St. Jude and serves as the director of the Center for Proteomics and Metabolomics. His research involves using mass spectrometry-based proteomics, metabolomics and systems biology to understand mechanisms of human disease.
For Further Information, Contact: Clark Kellogg at kellogg@waisman.wisc.edu
The seminar series is funded by the John D. Wiley Conference Center Fund, the Friends of the Waisman Center and Eunice Kennedy Shriver National Institute of Child Health and Human Development (NICHD) grant P50HD105353.
Related Events