Seminar: Thomas A. Blanpied, PhD, "Molecular Nanopositioning and Alignment Control Function of Single Synapses"
April 20, 2018 @ 12:00 pm

-

1:00 pm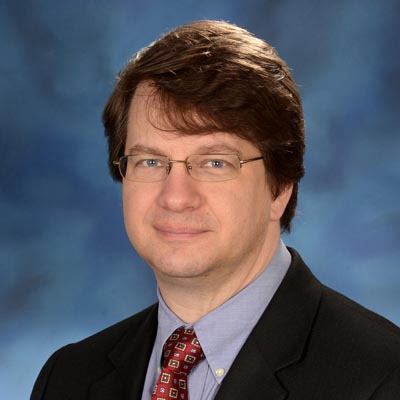 Thomas A. Blanpied, PhD
University of Maryland School of Medicine
About the Speaker: I graduated from Yale University with a bachelor's degree in psychology. My long-standing interest in cognition and learning has lead to my current work to understand the cellular processes that underlie mental health and psychiatric disorder. At the University of Pittsburgh, I obtained a Ph.D. in the Department of Neuroscience with Jon Johnson, Ph.D., where I used single-channel recordings to study the mechanisms by which the anti-Parkinsonian and anti-Alzheimer's drugs amantadine and memantine act on NMDA receptors. I then undertook postdoctoral training with George Augustine, Ph.D. and Michael Ehlers, M.D. Ph.D. at Duke University in the Department of Neurobiology, with whom I studied the cell biological mechanisms of synaptic transmission and neural plasticity. I joined the University of Maryland Department of Physiology as an Assistant Professor in 2005, and became Associate Professor with tenure in 2012.
For Further Information: Contact Teresa Palumbo at 608.263.5837 or palumbo@waisman.wisc.edu
The seminar series is funded by the John D. Wiley Conference Center Fund, the Friends of the Waisman Center and NIH grant U54 HD090256.
Related Events