Seminar – Zachary Warren, PhD – "Improving Systems of Care for Individuals with Autism Spectrum Disorder: From Screening to Lifespan Treatment"
November 9, 2018 @ 12:00 pm

-

1:00 pm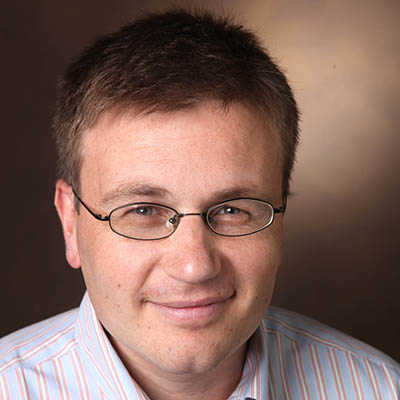 Zachary Warren, PhD
Vanderbilt Kennedy Center
About the Speaker: Dr. Warren received his Ph.D. in clinical psychology in 2005 from the University of Miami and is currently an associate professor of pediatrics, psychiatry, and special education at Vanderbilt University. He is the executive director of the Vanderbilt Kennedy Center's (VKC) Treatment and Research Institute on Autism Spectrum Disorders (TRIAD), autism clinical services within the Division of Developmental Medicine at Vanderbilt Children's Hospital, and serves as co-PI of the Autism Speaks – Autism Treatment Network at Vanderbilt. His current research focuses on early detection and intervention for ASD, including explicit prospective studies of siblings at risk for ASD, as well as in the development of technological applications for early detection and intervention. Warren has received funding and support from AHRQ, Autism Speaks, CDC, NICHD, NIMH, NSF, the Simons Foundation and other agencies. Across these works, Warren has developed and implemented a REDCAP data system indexing families seen across VKC/TRIAD affiliated research programs and hospital-based clinical service programs. The system currently holds over 3,000 probands with core phenotypic measurements whose caregivers have consented for data sharing and future research contact. The database is presently used to facilitate co-recruitment across research programs, has historically been fully integrated with Vanderbilt's IDDRC recruitment core mechanisms, and utilizes NDAR identification processes for unique identification and data sharing. Recent funding for linkage with state birth and hospital records was also obtained with system for over 2/3 of population obtained. Warren has recently received funding through the Centers for Disease Control and Prevention Autism and Developmental Disabilities Monitoring Network to conduct public health surveillance of ASD/IDD in Tennessee. This work includes specific proposed linkage of the VKC/TRIAD database structure, with public health surveillance data systems (including Department of Health, Department of Education, and Department of Children's Service record), and with Vanderbilt's institutional structures for bioinformatics data capture (BioVU, Synthetic/Research Derivative).
For Further Information: Contact Teresa Palumbo at 608.263.5837 or palumbo@waisman.wisc.edu
The seminar series is funded by the John D. Wiley Conference Center Fund, the Friends of the Waisman Center and NIH grant U54 HD090256.
Related Events