Seminar – Brian Scholl, PhD – "Let's See What Happens: Dynamic Events as Foundational Units of Representation for Seeing and Thinking"
November 15, 2019 @ 12:00 pm

-

1:00 pm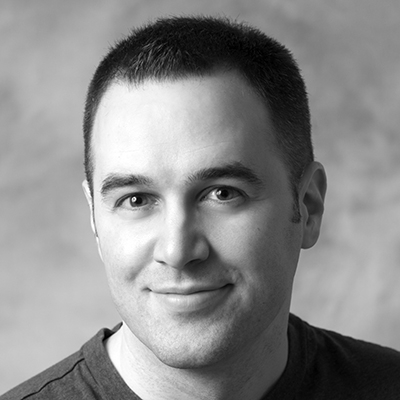 Brian Scholl, PhD
Yale University
About the Talk: What is the purpose of perception? Perhaps the most common answer to this question is that perception is a way of figuring out what's out there, so as to better support adaptive interaction with our local environment. Accordingly, the vast majority of work on visual processing involves representations such as features, objects, and scenes. But the world consists of more than such static entities: out there, things happen. And so I will suggest here that the underlying units of perception are often dynamic visual events. In particular, I will explore how visual event representations provide a foundation for much of our mental lives, including attention and memory, causal understanding, intuitive physics, and even social cognition. This presentation will involve some results and some statistics, but the key claims will also be illustrated with phenomenologically vivid demonstrations in which you'll be able to directly experience the importance of event perception — via phenomena such as transformational apparent motion, change blindness in dynamic scenes, and the perception of chasing. Collectively, this work presents a new way to think about how perception is attuned to an inherently dynamic world.
About the Speaker: Brian Scholl is Professor of Psychology and Chair of the Cognitive Science Program at Yale University, where he also directs the Perception & Cognition Laboratory. He and his research group, funded by NSF, NIH, and ONR, work on several topics in cognitive science, with a special focus on how we see, how we think, and how perception interacts with other aspects of our minds. He is a recipient of the Distinguished Scientific Award for Early Career Contribution to Psychology, and the Robert L. Fantz Memorial Award, both from the American Psychological Association, and is a past President of the Society for Philosophy and Psychology. He has also lectured for One Day University, and has been featured regularly on Brain Games on the National Geographic Channel. At Yale he has also served as Director of Undergraduate Studies for Cognitive Science, and has great fun teaching the 'Introduction to Cognitive Science' course. He is currently the only faculty member at Yale to have received both the major prize from the Graduate School (the Graduate Mentor Award) and the major prize in the social sciences from Yale College (the Lex Hixon Prize for Teaching Excellence in the Social Sciences). Before coming to Yale, he received a B.A. in Computer Science from Carleton College, a Ph.D. in Experimental Psychology from Rutgers (working with Zenon Pylyshyn), and did postdoctoral work at the Harvard Vision Sciences Laboratory (working with Ken Nakayama).
For Further Information: Contact Teresa Palumbo at 608.263.5837 or palumbo@waisman.wisc.edu
The seminar series is funded by the John D. Wiley Conference Center Fund, the Friends of the Waisman Center and NIH grant U54 HD090256.
Related Events