CANCELED: Seminar – Junmin Peng, PhD – "High Throughput Proteomics of Ubiquitin Biology and Alzheimer's Disease"
April 10, 2020 @ 12:00 pm

-

1:00 pm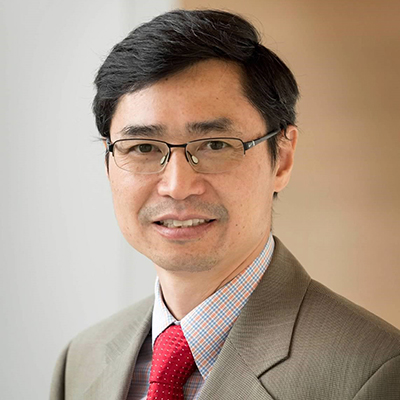 This event has been CANCELED
Junmin Peng, PhD
St. Jude Children's Research Hospital
About the Speaker: Our mission is to develop novel mass spectrometry-based proteomics and metabolomics technologies, systems biology approaches, and to apply these tools to biomedical challenges (e.g. Alzheimer's disease and cancer). We seek to obtain the full spectra of temporal omics data including protein modifications (e.g. phosphoproteome and ubiquitinome) from cellular and animal models as well as human clinical specimens. Network analysis and integration of such large-scale omics data with genome, transcriptome, interactome and phenotypic information offer a systems or holistic view, for unbiased identification of central disease gene/protein networks, functional modules and master regulators. Beyond big data analysis, we perform a series of functional experiments to validate the derived hypotheses. These studies provide novel insights into the pathogenesis for therapeutic intervention, and may discover disease biomarkers for precision medicine.
For Further Information: Contact Teresa Palumbo at 608.263.5837 or palumbo@waisman.wisc.edu
The seminar series is funded by the John D. Wiley Conference Center Fund, the Friends of the Waisman Center and NIH grant U54 HD090256.
Related Events