Seminar – Bennett Novitch, PhD – "Integrative Modeling of Human Brain Development and Neurodevelopment Disorders"
January 10, 2020 @ 12:00 pm

-

1:00 pm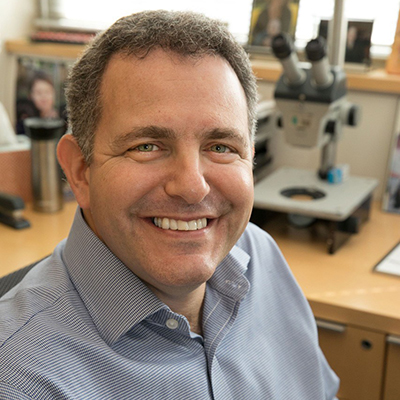 Bennett Novitch, PhD
David Geffen School of Medicine at UCLA
About the Speaker: Dr. Novitch earned his Ph.D. from Harvard University and completed postdoctoral training in Developmental Neuroscience at Columbia University before joining the faculty of the University of Michigan and then UCLA. He is currently a Professor and the Ethel Scheibel Chair in Neuroscience in the Department of Neurobiology at the UCLA David Geffen School of Medicine, and a member of the leadership teams of the Broad Center for Regenerative Medicine and Stem Cell Research and the Intellectual and Developmental Disabilities Research Center. Novitch's research seeks to determine the molecular pathways that direct the differentiation of neural stem cells, and assembly of neural circuits. Using a variety of approaches including organoid technologies, he and his team are investigating the underlying causes of neurodevelopmental and neurological disorders.
"The main goal of my laboratory's research is to determine the molecular pathways that direct the differentiation of neural stem and progenitor cells, and assembly of neural circuits. Most of our work focuses on the growth factor signals, transcriptional networks, and downstream effectors that control the formation of specific classes of neurons and glial cells in the developing brain and spinal cord. Insights into these fundamental mechanisms are essential for determining the function of stem and progenitor cells in both normal development and diseased states, and for developing methods to manipulate stem and progenitor cells to direct the generation of specific types of neurons and glial cells and facilitate the repair of damaged neural tissue. I have a highly productive track record on these topics and more generally in the areas of molecular and cellular biology, transcriptional regulation, cellular differentiation, stem cell biology, and neural development. Much of my recent work has focused on applying our understanding of neural development to direct the formation of spinal cord and brain tissues from human embryonic and induced pluripotent stem cells using both two-dimensional culture methods and recently developed three-dimensional organoid approaches. These technologies offer an unprecedented opportunity to investigate biological features of human development and pathologies that cannot be easily modeling in conventional model organisms such as mice. We further seek to apply these technologies towards modeling the formation and function of neural circuits, and investigating the underlying causes of neurodevelopmental and neurological disorders as well as neurodegenerative diseases.
"In our most recent experiments, we have found that we can create distinct organoids representing different compartments of the developing human brain (cerebral cortex, basal ganglia, hippocampus, and choroid plexus epithelium) that have the capacity to functionally integrate. In these integrated organoids, we have observed remarkably complex neural network activities including oscillatory rhythms similar to brainwaves that exist in the intact human brain. Brainwave activity is associated with a multitude of sensory-cognitive processes, and abnormal oscillations are often used as biomarkers for neurological dysfunction and cognitive impairment. As a pilot study, we generated organoids from induced pluripotent stem cells isolated from patients with the developmental disorder Rett syndrome and congenital epilepsies. In each case we observed reasonably normal structural development of the brain tissues, but markedly abnormal oscillations and overall neural network functions. In the case of Rett syndrome, we were able to use the organoid system to test candidate therapies, revealing the potential benefits of a novel class of drugs to treat this disorder compared to others that have traditionally been used. Ultimately, we aim to create an organoid-based drug screening platform that can facilitate pre-clinical validation and discovery of new therapeutic agents to treat a variety of neurological disorders."
Accreditation Statement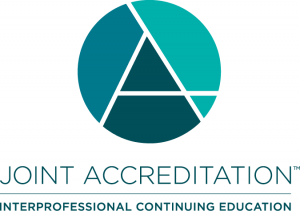 In support of improving patient care, the University of Wisconsin–Madison ICEP is jointly accredited by the Accreditation Council for Continuing Medical Education (ACCME), the Accreditation Council for Pharmacy Education (ACPE), and the American Nurses Credentialing Center (ANCC) to provide continuing education for the healthcare team.
Credit Designation Statements
American Medical Association (AMA)
The University of Wisconsin–Madison ICEP designates this live activity for a maximum of 1 AMA PRA Category 1 Credit™.  Physicians should claim only the credit commensurate with the extent of their participation in the activity.
Continuing Education Units
The University of Wisconsin–Madison ICEP, as a member of the University Professional & Continuing Education Association (UPCEA), authorizes this program for 0.1 continuing education units (CEUs) or 1 hour.
For Further Information: Contact Teresa Palumbo at 608.263.5837 or palumbo@waisman.wisc.edu
The seminar series is funded by the John D. Wiley Conference Center Fund, the Friends of the Waisman Center and NIH grant U54 HD090256.
Related Events