Virtual Seminar – Christina Nicolaidis, MD – "Using Participatory Research Approaches to Improve the Rigor and Impact of Research on Autism in Adulthood"
January 29, 2021 @ 12:00 pm

-

1:00 pm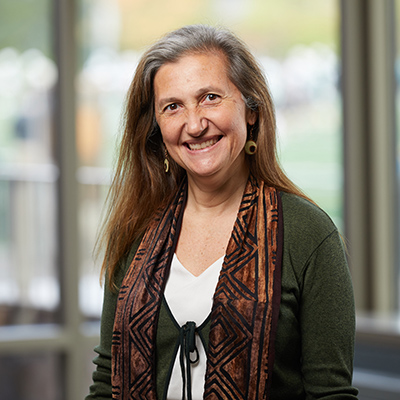 Christina Nicolaidis, MD
Portland State University
About the Speaker: As a general internist and health services researcher, Dr. Nicolaidis uses participatory research to improve the health and healthcare of marginalized populations. Many of her current projects focus on autism in adulthood. She is the co-founder and co-director of the Academic Autism Spectrum Partnership in Research and Education (AASPIRE), an international academic-community partnership that uses community-based participatory research to address the priorities of autistic adults. AASPIRE has conducted a series of National Institute of Health (NIH)-funded studies on health care and employment for autistic adults and has created the AASPIRE Healthcare Toolkit for use in primary care settings. She is currently leading a large NIMH-funded R01 project to develop and test a set of accessible, patient-reported outcome measures for autistic adults. She also is the founding Editor-in-Chief of a new peer-reviewed journal, Autism in Adulthood. More broadly, Nicolaidis works to improve health equity and address social determinants of health. She has led or collaborated on multiple externally-funded projects on intimate partner violence, racial health equity, chronic pain, substance use disorders, and health system transformation. She directs the Social Determinants of Health Initiative, which brings together individuals from Portland State University, Oregon Health & Science University, community organizations, governmental agencies, and local health systems to improve health equity. Nicolaidis teaches research methods in the School of Social Work at Portland State University (PSU) and teaches and practices internal medicine at Oregon Health and Science University (OHSU).
For Further Information: Contact Teresa Palumbo at 608.263.5837 or palumbo@waisman.wisc.edu
The seminar series is funded by the John D. Wiley Conference Center Fund, the Friends of the Waisman Center and NIH grant U54 HD090256.
For Further Information, Contact: Clark Kellogg at kellogg@waisman.wisc.edu
The seminar series is funded by the John D. Wiley Conference Center Fund, the Friends of the Waisman Center and Eunice Kennedy Shriver National Institute of Child Health and Human Development (NICHD) grant P50HD105353.
Related Events