Seminar – Karen Adolph, PhD – "How Behavior Develops"
April 8, 2022 @ 12:00 pm

-

1:00 pm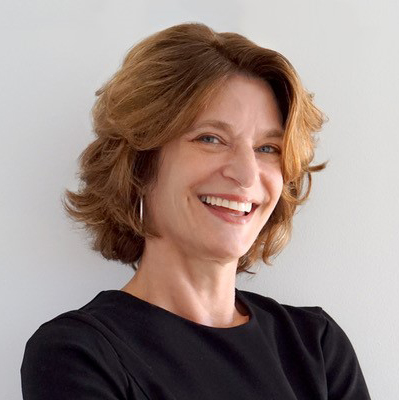 Karen Adolph, PhD
New York University
Lab website: nyuactionlab.com
About the Seminar: Behavior is everything we do. It is the outcome of (and provides the input for) perception, cognition, emotion, and other psychological processes. With age and experience, infant behavior becomes more flexible, adaptive, and functional. How does behavior develop? In the course of everyday activity, infants acquire immense amounts of time-distributed, variable, error-filled practice for every type of foundational behavior researchers have measured. Practice is self-motivated, spontaneous, and frequently not goal directed. Formal models suggest that infants' natural practice regimen is optimally suited for building a flexible behavioral system to cope with a continually changing body in an ever-changing world. I conclude with a proposal that open video sharing will speed progress toward understanding behavior and its development and increase scientific transparency and reproducibility.
About the Speaker: Adolph is the Julius Silver Professor of Psychology and Neural Science, and professor of applied psychology at New York University. She uses observable motor behaviors and a variety of technologies (video, motion tracking, instrumented floor, head-mounted eye tracking, EEG, etc.) to study developmental processes. Adolph directs the NIH-funded Databrary video library and PLAY project, and she maintains the Datavyu video-coding tool. She received her Ph.D. from Emory University and completed a postdoctoral fellowship at Albert Einstein College of Medicine. She is a fellow of the American Psychological Association and Association for Psychological Science and past-president of the International Congress on Infant Studies. She received the Kurt Koffka Medal, Cattell Sabbatical Award, APF Fantz Memorial Award, APA Boyd McCandless Award, ICIS Young Investigator Award, FIRST and MERIT awards from NICHD, and five teaching awards from NYU. She chaired the NIH study section on Motor Function and Speech Rehabilitation and serves on the McDonnell Foundation advisory board and editorial boards of Developmental Psychobiology and Motor Learning and Development. Adolph has published 190+ articles and chapters. Her research on infant behavior and development has been continually funded by NIH since 1991.
For Further Information, Contact: Clark Kellogg at kellogg@waisman.wisc.edu
The seminar series is funded by the John D. Wiley Conference Center Fund, the Friends of the Waisman Center and Eunice Kennedy Shriver National Institute of Child Health and Human Development (NICHD) grant P50HD105353.
Related Events