Seminar – Xue-jun Li, PhD – "Uncovering the Mechanisms of Motor Neuron Development and Degeneration Using Human Pluripotent Stem Cells"
April 14 @ 12:00 pm

-

1:00 pm

Free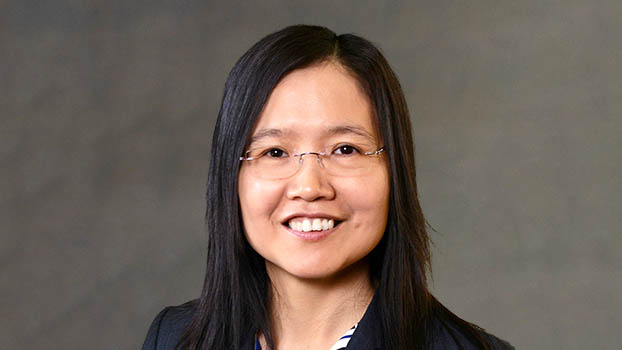 Xue-jun Li, PhD
College of Medicine Rockford and the University of Illinois Chicago
Lab Website
About the Speaker: Dr. Li received her PhD in Neurobiology from Shanghai Medical College of Fudan University. From 2002 to 2007, she took her postdoc training and then worked as an assistant scientist in Dr. Su-Chun Zhang's lab at the Waisman Center, University of Wisconsin-Madison. During this period, she developed strong interests in studying the development and degeneration of human motor neurons. She started her research group at the University of Connecticut Health Center and then joined University of Illinois Chicago as an associate professor in 2016. She has been appointed as the Michael A. Werckle Endowed Professor since 2017.
Currently, Li is a professor in the Department of Biomedical Sciences in the College of Medicine Rockford and the Department of Bioengineering in the College of Engineering, at the University of Illinois Chicago. One of the research focuses in Li's lab is to direct human pluripotent stem cells into motor neurons including both upper and lower motor neurons. She also seeks to build three-dimensional co-culture models to study the connections between upper and lower motor neurons. The other focus is to use human pluripotent stem cells to model motor neuron diseases. Her lab has successfully established human stem cell-based models of spinal muscular atrophy (affecting lower motor neurons) and hereditary spastic paraplegias (affecting upper motor neurons), recapitulating disease-specific axonal and neuronal degeneration. By combining cellular, molecular, bioengineering and system approaches, research in her lab aims to understand the pathogenic mechanisms underlying motor neuron and axonal degeneration, and to develop therapeutics for the treatment of these debilitating diseases.
For Further Information, Contact: Clark Kellogg at kellogg@waisman.wisc.edu
The seminar series is funded by the John D. Wiley Conference Center Fund, the Friends of the Waisman Center and Eunice Kennedy Shriver National Institute of Child Health and Human Development (NICHD) grant P50HD105353.
Related Events