Seminar – Yong-hui Jiang, MD, PhD – "Modeling Autism by SHANK3 and H1-4 Gene Mutations: Synaptic Dysfunction vs Epigenetic Dysregulation"
April 22, 2022 @ 12:00 pm

-

1:00 pm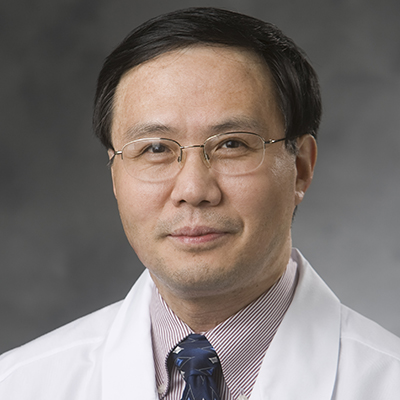 Yong-hui Jiang, MD, PhD
Professor and Chief of Medical Genetics
Yale University School of Medicine
Profile: medicine.yale.edu/profile/yong-hui_jiang
About the Speaker: I am physician scientist active both in basic research and clinical practice. My research interests are to 1) uncover the genetic and epigenetic bases of neurodevelopmental disorders or rare diseases with neurodevelopmental defects; 2) model genetic diseases using human patients derived cellular models and genetic mutant mice; 3) understand the circuit and molecular mechanisms underlying autism spectrum disorder; 4) develop novel molecular and epigenetic targeted therapies for genetic and epigenetic diseases. My clinical expertise is on clinical and biochemical genetics of rare and undiagnosed diseases in children and adult.
For Further Information, Contact: Clark Kellogg at kellogg@waisman.wisc.edu
The seminar series is funded by the John D. Wiley Conference Center Fund, the Friends of the Waisman Center and Eunice Kennedy Shriver National Institute of Child Health and Human Development (NICHD) grant P50HD105353.
Related Events