Seminar – Jamie Edgin, PhD – Memory Intervention and Sleep in Intellectual Disability: Implications for Policy and Practice
October 1, 2021 @ 12:00 pm

-

1:00 pm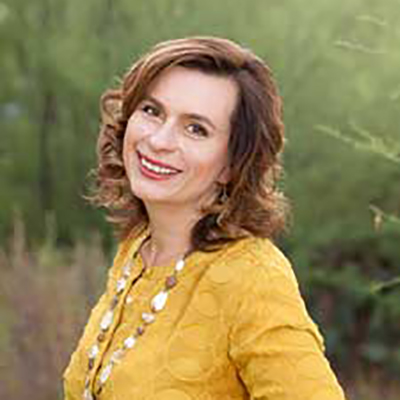 Jamie Edgin, PhD
The University of Arizona
Lab website: mddlab.faculty.arizona.edu
About the Speaker: Jamie Edgin is a Psychologist specializing in the area of developmental cognitive neuroscience. Her area of expertise is memory development and sleep in typical and atypical development. Edgin is an associate professor in the Cognition and Neural Systems Program in the Department of Psychology, with departmental and GIDP affiliations in Family Studies and Human Development, the Frances McClelland Institute, the School of Education, the Sonoran University Center for Excellence in Developmental Disability, and the Cognitive Science Graduate and Interdisciplinary Program. Edgin is a first generation college student.
Edgin serves on a number of national, state and local community boards to support individuals with developmental disabilities (visit our community outreach link). For her work in the community she received the University of Arizona's Koffler Prize for Outreach in 2018. She visits parent advocacy groups across the globe, delivering talks in Canada and Mexico.
Edgin's work in the early 2000s was instrumental in characterizing the specific learning/memory profiles (i.e., the individual strengths and weaknesses) of individuals with Down syndrome and autism. For these efforts, she received the 2015 David Cox "Rising Star" Award from the LuMind Foundation and the 2020 Distinguished Contribution to Science Award from the Arizona Psychological Association. Edgin's most recent work has shown links between sleep problems and cognition in Down syndrome and is the first empirical evidence to suggest that poor sleep may limit how well these individuals can learn to communicate. Edgin has numerous national and international collaborations, including collaborations with UNAM/Mexico City. In 2014 she was awarded a Bill and Melinda Gates Foundation Grand Challenges Explorations Grant to study sleep disturbance in at-risk infants. She has been continuously funded by the NIH/NICHD since 2010. Finally, she is the Director of the Sonoran UCEDD pollicy fellowship in developmental disabilities, and is engaged in efforts to support advocacy and policy change for individuals with disability in the state of Arizona.
For Further Information, Contact: Clark Kellogg at kellogg@waisman.wisc.edu
The seminar series is funded by the John D. Wiley Conference Center Fund, the Friends of the Waisman Center and Eunice Kennedy Shriver National Institute of Child Health and Human Development (NICHD) grant P50HD105353.
Related Events