Virtual Seminar – Michael Cahill, PhD – "Identifying Environmental and Biochemical Contributors to the Etiology of Neuropsychiatric Disorders"
October 8, 2021 @ 12:00 pm

-

1:00 pm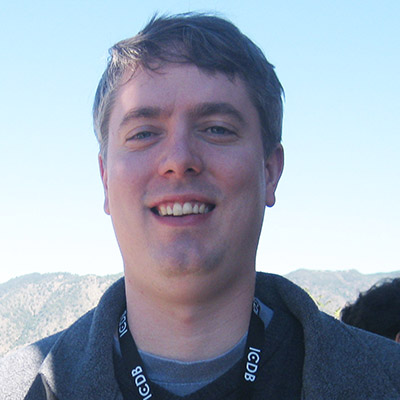 Michael Cahill, PhD
University of Wisconsin-Madison
Webpage: ntp.neuroscience.wisc.edu/staff/cahill-michael
About the Speaker: Over the past 15 years, my research has focused on delineating the molecular and biochemical mechanisms that regulate dendritic spine plasticity, and in particular, understanding how alterations in synaptic plasticity contribute to specific behavioral phenotypes relevant to the study of neuropsychiatric disorders. During my career, I have identified novel functions, modes of regulation, and interacting partners of disease-associated proteins in dendritic spines, and as dendritic spine aberrations are a prominent feature of numerous neuropsychiatric disorders, this continued effort remains an important area of research. For my doctoral research in Peter Penzes' lab I assessed the impact of a gene implicated in schizophrenia by creating the first genetically- modified mouse of this gene, and determined the consequent effects on synaptic structure and function, and on specific disease-associated behavioral phenotypes. I then lead efforts that identified novel synaptic complexes and signal transduction pathways that the associated protein product of this gene function in, and characterized the functional outcome of a rare coding mutation in this gene we subsequently identified in a schizophrenia subject. My postdoctoral research in Eric Nestler's lab focused on understanding the genomic and biochemical mechanisms that mediate the effects of exposure to drugs of abuse on synapse remodeling in brain reward regions. Further, using a combination of viral-mediated gene transfer, in vivo circuit mapping, and in vivo optogenetics, my work determined how alterations in the functional connectivity between different brain reward circuits contribute to the effects of drugs of abuse on synaptic alterations and on addiction-relevant behavioral responses. My current research aims to determine the molecular and biochemical mechanisms that contribute to the neuronal and behavioral hallmarks of psychiatric conditions such as autism spectrum disorder, bipolar disorder, and schizophrenia.
For Further Information, Contact: Clark Kellogg at kellogg@waisman.wisc.edu
The seminar series is funded by the John D. Wiley Conference Center Fund, the Friends of the Waisman Center and Eunice Kennedy Shriver National Institute of Child Health and Human Development (NICHD) grant P50HD105353.
Related Events