Seminar – Timothy LaVaute, PhD – Topic: NIH Somatic Cell Genome Editing Program
October 20 @ 12:00 pm

-

1:00 pm

Free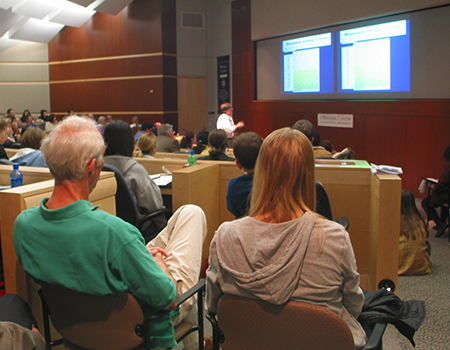 Timothy LaVaute, PhD
Division of Neuroscience at National Institute of Neurological Disorders and Stroke (NINDS)
Profile: ninds.nih.gov/about-ninds/who-we-are/staff-directory/timothy-lavaute
About the Speaker: Dr. Timothy LaVaute is a Program Director in Division of Neuroscience at National Institute of Neurological Disorders and Stroke (NINDS) where he manages a portfolio of grants and cooperative agreements in the research areas of neural stem cells, developmental neuroscience, neurogenesis, and gliogenesis. Dr. LaVaute oversees the NINDS P30 Neuroscience Cores Grant Program, is the NINDS point of contact for the NIH's Regenerative Medicine Innovation Project, and the NIH Common Fund's Somatic Cell Genome Editing Program. He serves as the point of contact at the NINDS for NIH policy on research utilizing human fetal tissue, and human embryonic stem cells. Dr. LaVaute received his Ph.D. from the University of Wisconsin-Madison, where he developed methods for directed differentiation of human embryonic stems cells, for the generation of specific subtypes of neurons and glia.
For Further Information, Contact: Clark Kellogg at kellogg@waisman.wisc.edu
The seminar series is funded by the John D. Wiley Conference Center Fund, the Friends of the Waisman Center and Eunice Kennedy Shriver National Institute of Child Health and Human Development (NICHD) grant P50HD105353.
Related Events