Seminar – Shu-Bing Qian, PhD – "Detecting Translational Noise by Super Resolution Ribosome Profiling"
October 22, 2021 @ 12:00 pm

-

1:00 pm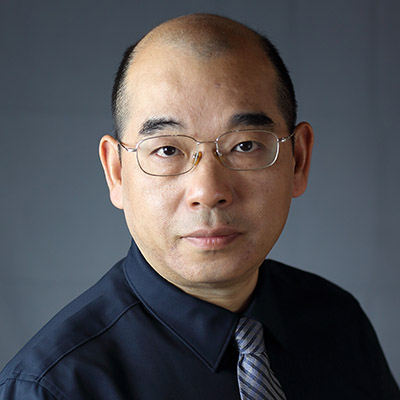 Shu-Bing Qian, PhD
James Jamison Professor
Division of Nutritional Sciences
Cornell University
Lab website: qian.human.cornell.edu
About the Speaker: Dr. Shu-Bing Qian is the James Jamison Professor of Nutrition in the Division of Nutritional Sciences at Cornell University. Qian received his PhD degree from Shanghai Jiaotong University Medical School (formerly Shanghai Second Medical University), majoring in molecular biology & biochemistry. He then conducted two postdoctoral fellowships at the National Institutes of Health (Bethesda, MD) and University of North Carolina (Chapel Hill, NC). Qian joined the Division of Nutritional Sciences at Cornell University in July 2008, was promoted to associate professor with tenure in 2014 and promoted to the rank of professor in 2019.  In 2009, he received the Young Investigator Award from Ellison Medical Foundation, and NIH Director's New Innovator Award. In 2010, Qian received the DOD Development Award. In 2013, Qian received the Peter Reeds Young Investigator Award. In 2014, Qian received the DOD Idea Award. In 2016, Qian was selected as an HHMI Faculty Scholar. In 2018, Qian was selected as the James Jamieson Professor of Nutrition.
Most of the research work in Qian's laboratory is broadly interdisciplinary, with a primary emphasis on protein synthesis, nutrient signaling pathway, and stress response. Using biochemical, genetic, and cell biological approach, the Qian laboratory investigates translational control of gene expression, molecular mechanisms of adaptive stress response, dynamic mRNA modifications, and the implications in human health and diseases. Specific disease aspects include but are not limited to, diabetes, cancer, aging and neurodegenerative disorders.
For Further Information, Contact: Clark Kellogg at kellogg@waisman.wisc.edu
The seminar series is funded by the John D. Wiley Conference Center Fund, the Friends of the Waisman Center and Eunice Kennedy Shriver National Institute of Child Health and Human Development (NICHD) grant P50HD105353.
Related Events