Virtual Faculty Candidate Talk: Michael F. Wells, PhD
April 7, 2021 @ 9:00 am

-

10:30 pm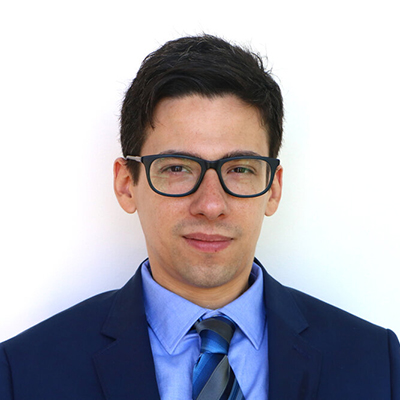 Speaker: Michael F. Wells, PhD
Postdoctoral Associate
Broad Institute of MIT and Harvard
Harvard University
Talk Title: Exploration of human genetic and phenotypic diversity through cell villages
Talk Abstract: Our species is characterized by an immense diversity in neurological and psychological traits. Common and rare genetic variants have been linked to trait differences and disease risk in human populations, though the underlying biology is poorly understood and difficult to study at large scales. In this presentation, I will first describe a novel experimental platform that enables high-throughput investigations into the influence of human genetic variation on the earliest stages of brain development. This system, known as a "cell village" captures genetic, molecular, and phenotypic heterogeneity in a shared in vitro environment, thus facilitating the detection of relationships among human alleles, gene expression, and cellular behaviors. I will then describe how I used cell villages to identify a single nucleotide polymorphism in the IFITM3 gene that could explain over half of the variance in neural progenitor cell susceptibility to the Zika virus, which is a pathogen that causes severe neurodevelopmental disorders. I will conclude with a brief discussion on the future of the village approach and how I plan to deploy this technology to investigate the role of progenitor cell competition in neurodevelopmental disorders such as 16p11.2 microdeletion syndrome.
About the Speaker: Michael F. Wells, PhD is a K99/R00 Postdoctoral Fellow in the Stanley Center for Psychiatric Research at the Broad Institute and the Department of Stem Cell & Regenerative Biology at Harvard University. He earned a B.S. in Biological Sciences from the University of Notre Dame in 2008, and a PhD in Neurobiology from Duke University in 2015 under the mentorship of Dr. Guoping Feng. Dr. Wells' research focuses on the impact of genetic variation on human neurodevelopment and associated diseases, including autism, intellectual disability, and Zika Congenital Syndrome. Using a novel neural progenitor cell (NPC) induction methods, mixed-donor "cell village" platforms, and large-scale CRISPR-Cas9 screens, Dr. Wells has uncovered the impact of genetic variation on Zika virus infectivity of in vitro human NPCs which has potential implications for diagnostics and outbreak prevention. Dr. Wells is using similar approaches to better understand the etiology of genetic disorders such as 16p11.2 microdeletion syndrome. Outside of the laboratory, Dr. Wells is the creator and co-director of the COVID-19 National Scientist Volunteer Database and is the incoming chair of the Society for Neuroscience Trainee Advisory Committee.
For Further Information, Contact: Clark Kellogg at kellogg@waisman.wisc.edu
The seminar series is funded by the John D. Wiley Conference Center Fund, the Friends of the Waisman Center and Eunice Kennedy Shriver National Institute of Child Health and Human Development (NICHD) grant P50HD105353.
Related Events