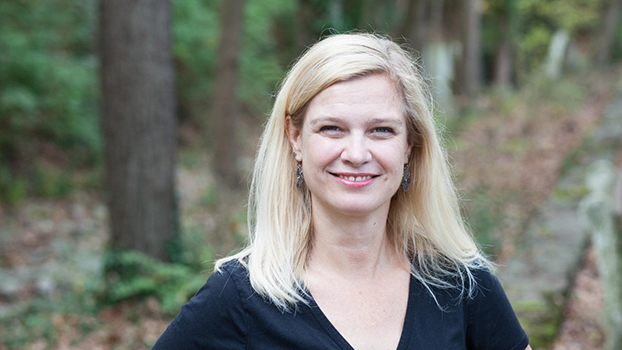 John D. Wiley Conference Center
Anna Esbensen, PhD, is an associate professor of pediatrics at the University of Cincinnati College of Medicine in the Division of Developmental and Behavioral Pediatrics at Cincinnati Children's Hospital Medical Center. She studies the lifespan development of individuals with Down syndrome and provides clinical services to families of children with Down syndrome.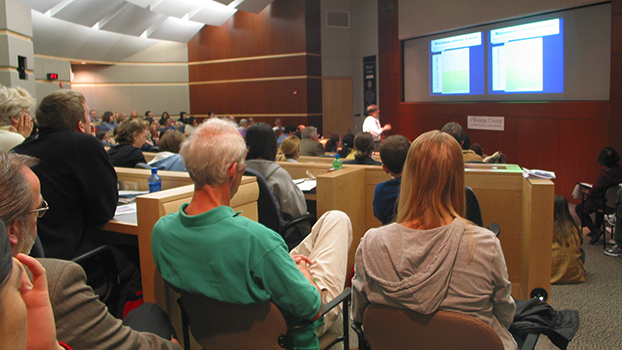 John D. Wiley Conference Center
Peter K. Todd, M.D., Ph.D., is the Bucky and Patti Harris Professor and Associate Chair of research in the Department of Neurology in the University of Michigan Medical School. Todd's lab studies the mechanisms by which nucleotide repeat expansions cause neurological disorders with a long term goal of developing novel therapeutics for these currently untreatable conditions.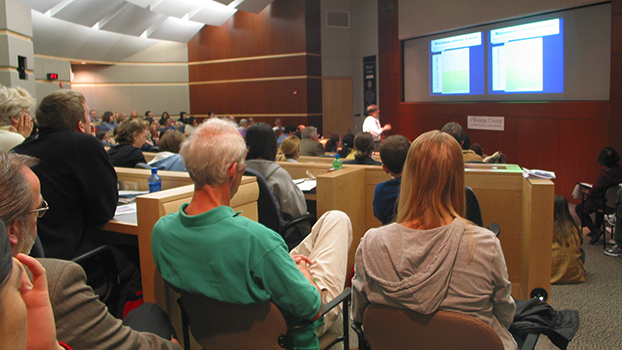 John D. Wiley Conference Center
Most infants and toddlers have a prodigious ability to learn, in part because they spend a lot of time interacting with caregivers. In the Princeton Baby Lab, we study how the mechanisms of infant cognition and the details of environmental experience combine to shape early learning. In particular, we study the beginnings of language learning and communication.