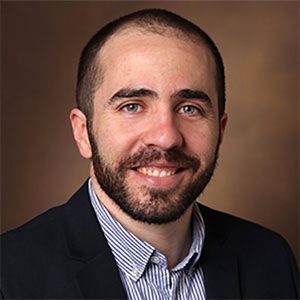 PhD, Vanderbilt University
Assistant Professor, Communication Sciences and Disorders
Contact Information:
Waisman Center
1500 Highland Avenue
Room 539
Madison, WI 53705
608-265-2463
carlos.benitezbarrera@wisc.edu
Lab Website: Coming Soon
Research Statement
Benitez-Barrera's research focuses on the impact of early auditory experiences on behavioral and neural outcomes of children, particularly those at risk of communication delays. Dr. Benitez-Barrera is also interested in investigating neural correlates of speech-in-noise processing in the pediatric population. His research takes place at the Waisman Center, where he directs the Pediatric Auditory Experience and Brain lab.
Selected Publications