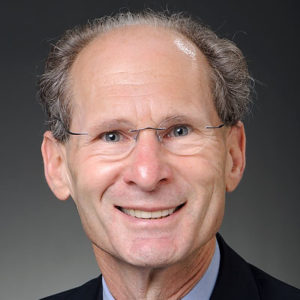 PhD, University of Minnesota
Associate Vice Chancellor, Office of Research and Graduate Education
Contact Information
Waisman Center
1500 Highland Avenue
Room 553
Madison, WI 53705
608.263.5885
greenberg@waisman.wisc.edu
Lifespan Family Research
Research Statement
Over the past decade, I have been investigating the challenges faced by families of persons with severe and persistent mental illness. My research has been funded by the National Institute of Mental Health [NIMH] since the early 1990s. With this support, I have conducted three major studies of families coping with mental illness. In a survey of over 1000 Wisconsin families caring for a relative with a severe and persistent mental illness, we documented the importance of professionals involving family members as collaborators in the treatment process. We found that family members had lower levels of distress when professional care providers involved them as partners in their relative's treatment and provided family members with education about mental illness and its treatment, and advice about how to manage their relative's difficult behaviors.
The second study, conducted in collaboration with Marsha Mailick (UW-Madison) and Marty Krauss (Brandeis University), has been to investigate differences in the mental health of aging parents caring for an adult child with mental illness and of those caring for an adult child with developmental disabilities. We found that parents caring for a child with mental illness experienced elevated levels of depression and caregiver burden, and greater pessimism about their child's future care than parents caring for an adult son or daughter with mental retardation. This line of research also has led to new insights into the differential effectiveness of coping and social support across different caregiving contexts.
In collaboration with Marsha Mailick, I am presently completing a five-year NIMH funded longitudinal study of over 200 aging parents caring for an adult son or daughter with schizophrenia. This study examines the long-term toll that coping with mental illness takes on parental and family well-being. It also explores the involvement of and the effects on the lives of siblings when aging parents are no longer able to remain in a primary caregiving role. This study has been designed to parallel Mailick and Krauss' longitudinal study of 461 aging families caring for a son or daughter with Down syndrome (R01 AG08768, Years 1-10), and their funded longitudinal study of 400 families of adults with autism (R01 AG08768, Years 11-15). The availability of these data allows us to conduct the first large scale multiwave longitudinal analysis comparing the experiences of aging families of adults with schizophrenia to those of aging families of adults with Down syndrome and autism. The findings will provide new insights into how the services needs of these families are uniquely shaped by the nature of the adults disability.
Findings from this study point to the importance of maintaining an optimistic attitude in coping with the challenges of schizophrenia, autism, and Down syndrome. In addition, our findings indicate that mothers caring for a son with a dual diagnosis of mental retardation and schizophrenia are at particularly high risk for experiencing the deleterious effects of caregiving. Also, within the African American community, caregiving takes a greater toll on the physical health than the mental health of maternal caregivers. Finally, we found that siblings of adults with schizophrenia report that they expected to be involved in the future care of their sibling with schizophrenia after their parents death. However, there are many factors that will limit their involvement, including geographical distance and competing work and family responsibilities.
Selected Publications