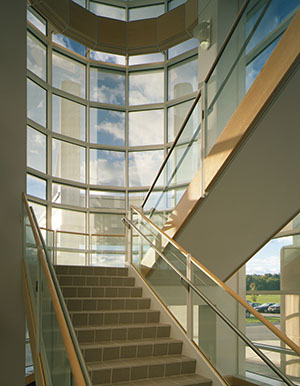 The Waisman Visiting Scholar Fund, is a new initiative made possible through a generous gift from Judith and David Ward. The goal of the Waisman Visiting Scholar Fund is to support short-term periods of study and collaboration with Waisman investigators in any area of research relevant to the field of intellectual and developmental disabilities or neurodegenerative diseases. The fellowship will offer visiting scholars (typically holders of a PhD or equivalent degree) the opportunity for collaborative work at the Waisman Center. Travel and housing are the only allowable expenses and must comply with all university purchasing policies. No salary support, costs of supplies or services, or food are permitted.
We invite you to submit applications for a visiting scholar award to be used at any time during the upcoming fiscal year. Applications are due on June 1st, and will be reviewed by the director and associate director, with ad hoc consultation as needed. The application should contain the CV of the visiting scholar, a 1-2 page statement of the research project, and proposed budget. Depending on the response, additional applications may be accepted past that date.
With the initial donation from the Wards, we plan to award one Waisman Visiting Scholar per year, for a period of five years, with the option for more if additional funds become available or if the fund balance permits. The maximum award will be $2,000. Waisman Center investigators are only eligible to receive one visiting scholar award in any three-year period.
For more information or to apply, contact Eric Schafer at schafer@waisman.wisc.edu or 608.263.5940.