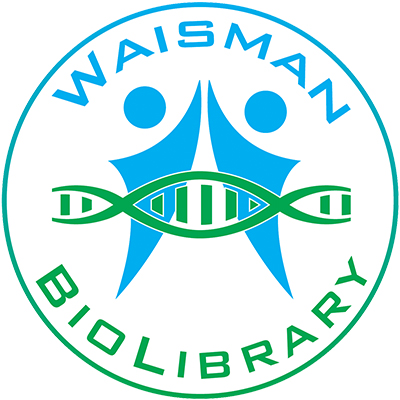 Interest Form
The Waisman BioLibrary is a new Waisman Center initiative to help learn more about the genetics and health of individuals with intellectual and developmental disabilities, genetic disorders, and neurodegenerative diseases. The BioLibrary will support the creation of a repository of DNA and health information that will be used for comprehensive clinical research, genetic research, and future clinical trials.
Waisman BioLibrary: Down Syndrome Study
★ ★ ★ ★ ★ ★ Be Included. ★ ★ ★ ★ ★ ★
The Waisman BioLibrary received funding from the National Institute of Health (NIH) INCLUDE project – (INvestigation of Co-occurring conditions across the Lifespan to Understand Down syndromE) — to support enrollment of 100 children ages 0-17 years with Down syndrome.
The goal of the INCLUDE project is to improve the health and well-being of individuals with Down syndrome and to better understand a broad range Down syndrome related conditions, treatment and management, and aging.
What Does Participation Involve?
Families make a one-time visit to the Waisman Center for 2-3.5 hours where parents complete questionnaires on their child's abilities and behaviors. A remote option is available.
Children with Down syndrome provide a blood or saliva sample and may also have cognitive, memory, and learning tests.
Families may earn up to $150 for participation.
Round-trip mileage reimbursement provided for in-person visits.
If you are interested, please complete our Interest Form and a study member will follow-up with you.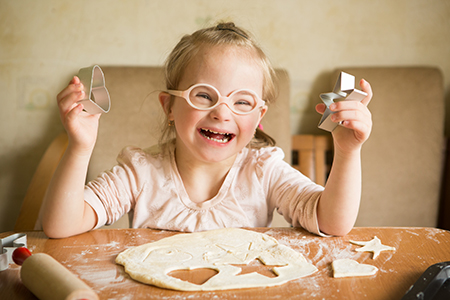 Questions:
608.890.0147 or 1.800.965.9205
biolibrary@waisman.wisc.edu
This project is funded by the NIH's INvestigation of Co-occurring Conditions Across the Lifespan to Understand Down SyndromE (INCLUDE) Project, and through a core grant to the Waisman Center from NICHD (U54 HD090256).