Hayley Crain, PsyD
Position title: Psychologist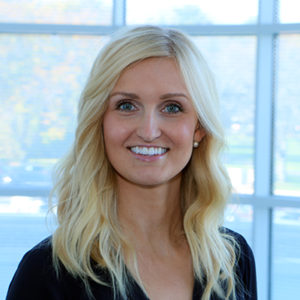 Profile
Hayley Crain, PsyD, is a licensed psychologist in the Autism & Developmental Disabilities and Newborn Follow-up clinics. Her clinical interests include diagnosis and evidence-based treatments of autism spectrum disorders (ASD) and other developmental disabilities.
Clinics
Professional Certifications and Education

MA, Teachers College, Columbia University, Masters of Psychology in Education: Personality and Psychopathology
PsyD, Clinical Psychology, The Chicago School of Professional Psychology
APA- Accredited Pre-doctoral Internship, Pediatric Specialty Track, The May Institute
Post-doctoral Fellowship, Developmental Pediatrics, Children's Hospital Colorado
Wisconsin Licensure, Psychologist
Independently Research Reliable in

Autism Diagnostic Interview-Revised (ADI-R)
Autism Diagnostic Observation Schedule-Second Edition (ADOS-2)

Triple P -Positive Parenting Program — Accredited provider

Level 3 Primary Care Stepping Stones Triple P
Level 2 Selected Stepping Stones Triple P
DEPARTMENT APPOINTMENTS
Research Statement
Hayley Crain works with in the Clinical Translational Core (CTC) providing services, consultation, clinical supervision and training to Intellectual and Developmental Disabilities Research Center (IDDRC) projects in the area of developmental and behavioral assessment. She trains and supervises the advanced graduate students and research staff who conduct assessments for IDDRC projects. She also serves as Supervising Site Clinician on the Wisconsin site of the CDC-funded Study to Explore Early Development (SEED) Project.