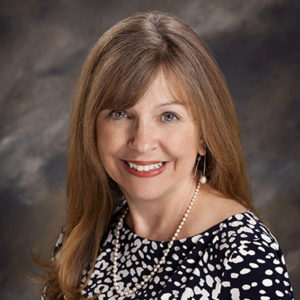 PhD, Indiana University
Contact Information
473 Waisman Center
1500 Highland Avenue
Madison, WI 53705
608.263.8861
ellisweismer@wisc.edu
Little Listeners Laboratory
Department of Communicative Disorders
Research Statement
My research has focused on investigating the developmental course and nature of language processing in typically developing children, late takers, and children with specific language impairment (SLI). I am particularly interested in exploring the relationship between language and aspects of cognitive functioning, such as working memory capacity, in children with language learning difficulties. More recent work has focused on characterizing early language abilities of toddlers on the autism spectrum and examining the overlap between late talkers with and without autism to evaluate the 'distinct category' versus 'dimensional' accounts of language disorders.
The Early Language Learning Project (conducted in collaboration with Julia Evans and Robin Chapman) is focused on examining linguistic processing abilities of toddlers with late onset of language development compared to those with typical patterns of language acquisition. In this longitudinal project we are investigating variables that predict language outcomes at kindergarten and assessing links between early limitations in linguistic processing capacity and subsequent diagnosis of SLI. This project is funded by the National Institutes of Health (NIDCD). Supplemental funding for this project has also supported an investigation of dialectal characteristics of African American toddlers, based on spontaneous language samples, such that typical dialect usage can ultimately be compared to patterns observed in early language delay.
Another line of my research focuses on school-age children and adolescents with specific language impairment (SLI). These projects are part of a clinical research center, Collaboration on Specific Language Impairment (directed by J. Bruce Tomblin at the University of Iowa). This research is supported by funding from the NIH (NIDCD). The clinical research center consists of a group of researchers from various universities who are conducting an epidemiologic, longitudinal investigation of language impairment in school-age children and adolescents. The focus of my research is to explore the effect of working memory limitations on both spoken language abilities and reading comprehension. We utilized functional imaging techniques to further explore language and memory abilities in a small subset of the children from the Iowa longitudinal study. This study provides new information about brain-behavior relationships in SLI, suggesting that adolescents with SLI exhibit difficulties in attentional and memory processes during verbal tasks.
The Toddler Talk Project (conducted in collaboration with Morton Ann Gernsbacher) examines early communication and language skills in toddlers on the autism spectrum. We are currently recruiting toddlers below 3 years of age who have an autism spectrum diagnosis (autism, PDD-NOS, Asperger's) or who are suspected of having an autism spectrum disorder. Participation involves parent completion of surveys and questionnaires about the child's developmental history and current behavior and two in-home developmental assessments conducted by members of our research team. This work will provide further insights into the extent of overlap between various populations of children with language delay and may lead to improvements in early differential diagnosis.
Selected Publications