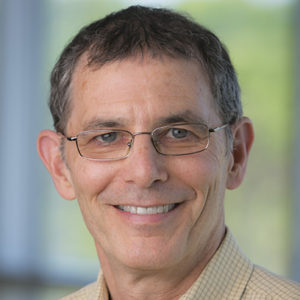 On September 1, Albee Messing, VMD, PhD will step in as the Interim Director of the Waisman Center, while Marsha R. Mailick, PhD serves as the Interim Vice Chancellor for Research at the Graduate School.
"I am very happy to have Albee serve as interim director," says Mailick. "He brings to the position decades of operational experience with large grants, a long-standing commitment to research on intellectual and developmental disabilities, and a proven track record of effectively working with campus and community partners."
Messing joined the faculty of the University of Wisconsin-Madison in 1985, and has been a Waisman Center investigator and member of the IDDRC Executive Committee since 1998. For almost this entire period, he has served as the Faculty Core Director of the Rodent Models Core. He is a professor in the Department of Comparative Biosciences in the School of Veterinary Medicine. His research is on Alexander disease, a progressive and usually fatal neurological disorder in which abnormal deposits of protein known as Rosenthal fibers occur in astrocytes of the brain and spinal cord. Messing and his colleagues discovered the genetic basis for this disease in 2001, and his laboratory now maintains a broad program spanning molecular biology through therapeutic research aiming to develop treatments for children affected by Alexander disease and supports for their families.
"We are fortunate to have Albee's leadership during this time. He is a world-class researcher and a well-respected member of the faculty," says Martin Cadwallader, PhD, Vice Chancellor for Research and Dean of the Graduate School. "He will continue to advance the mission and stellar reputation of the Waisman Center."
"I look forward to working with the 600 faculty, staff and students of the Waisman Center, as well as the greater University of Wisconsin community and organizations throughout the state with whom we collaborate and whom we serve," says Messing. "My goal is to provide consistent leadership during the transitions of the coming year, and to advance and promote the important work of the Center."
Messing received his BS from Yale College and his VMD and PhD from the University of Pennsylvania. He currently teaches microanatomy in the School of Veterinary Medicine and leads the Laboratory of Developmental Neurogenetics at the Waisman Center.