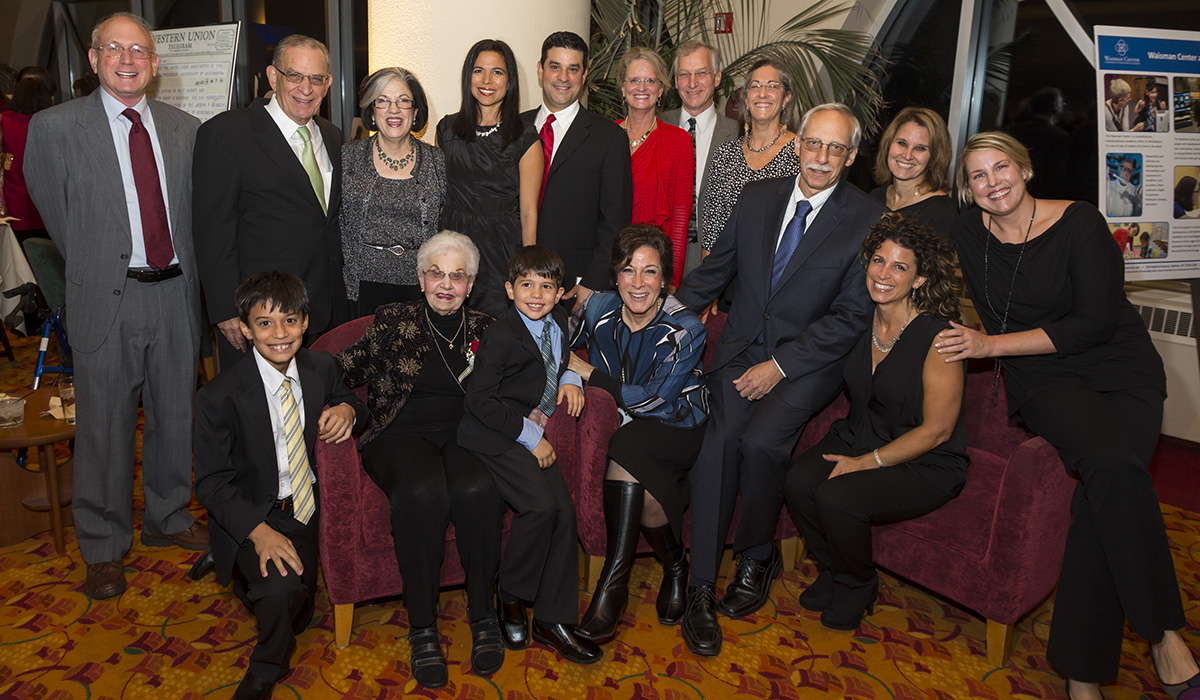 The Waisman Center mourns the passing of Ethel Waisman Tarkow, age 98, on Sunday, April 17. Ethel was married to the late Harry Waisman, MD, PhD. She and her family have been great supporters of the Waisman Center. A lifetime member of the Friends of the Waisman Center, she and her second husband Harold Tarkow, PhD, were active members of the Waisman Center community up until Harold's death in 2012. Most recently, Ethel attended the Waisman Center's 40th anniversary celebration in 2013. "Ethel was a wonderful woman. She was an integral part of the Waisman Center family and we will miss her greatly," says Albee Messing, VMD, PhD, director of the Waisman Center.
Ethel's obituary is listed below.
MADISON – Ethel Waisman Tarkow, born May 7, 1917, passed away in her sleep on Sunday, April 17, 2016. Trained as a dietitian, she devoted her life to her family, her three children, Don Waisman (Barbara), Karen Bloomberg (Steven), and David Waisman (Kathleen), and her two spouses, each of whom she was married to for 30 years, the late Dr. Harry A. Waisman and the late Harold Tarkow, Ph.D.
She also leaves behind six grandchildren, Debe and Aron Waisman, Michelle and Josh Bloomberg, Monika Jacobson and Sarah Waisman; and five great-grandchildren, Carlos, Benjamin, Gabriel, David, and Finley. Ethel was an active member of the Madison community as past President of Hadassah and as a supporter of Harry's efforts at the Joseph P. Kennedy Laboratories and the Waisman Center.
Graveside services will be held at FOREST HILL CEMETERY Tuesday, April 19, 2016, at 10 a.m. and following, there will be a reception at Beth El Temple. The family will hold a Shiva at the home of Karen Waisman Bloomberg in Chicago on Wednesday, April 20, 2016. The family has requested that memorial donations be sent to the Waisman Center, 1500 Highland Ave., Madison, WI 53705.