By Emily Leclerc, Waisman Science Writer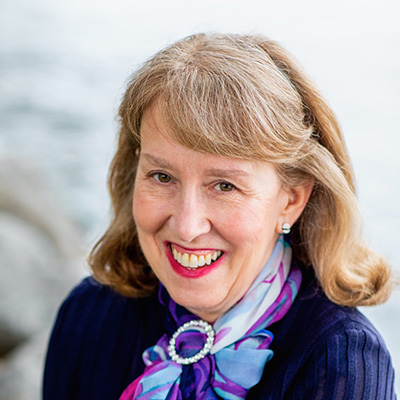 The American Academy of Child and Adolescent Psychiatry (AACAP) has awarded Janet E. Lainhart, MD, a pediatrician, psychiatrist, professor in the School of Medicine and Public Health at the University of Wisconsin-Madison, and a Waisman Center investigator, the 2021 AACAP George Tarjan, MD, Award for Contributions in Developmental Disabilities. The award recognizes a child and adolescent psychiatrist and AACAP member who has made significant contributions in a lifetime career or single seminal work to the understanding or care in the field of intellectual and developmental disabilities.
Lainhart has a three-decade long distinguished career as a clinical scientist working with autism. Over the course of her career she discovered that macrocephaly in autism is not present at birth but instead develops during early childhood. She leads the longest and largest longitudinal clinical, neuropsychological, and multimodal brain imaging study of autism to-date. This study alone has led to greatly improved understanding of how the brain develops from childhood into young adulthood in individuals with autism. Lainhart is also one of the first clinician-scientists to investigate co-occurring psychiatric conditions in autism which led to her developing the first standardized structured psychiatric interview to help diagnose co-occurring psychiatric disorders in autism.
"Lainhart has demonstrated an incredible commitment to better understand how the brain and psychiatric disorders are affected in individuals with autism, which has had a profound influence on both the clinical treatment and subsequent research studies of autism," says Qiang Chang, PhD, director of the Waisman Center, University of Wisconsin-Madison.
Lainhart says she is honored to receive this award and wishes to thank the many people who directly inspired and supported her in her career: Drs. Catherine DeAngelis, James Harris, Paul McHugh, and Susan Folstein (Johns Hopkins Hospital); her current directors, Drs. Qiang Chang (Waisman Center), Ned Kalin (Psychiatry), and Ryan Herringa (Child & Adolescent Psychiatry) at UW-Madison, and her research collaborators and team.
The award was presented to Lainhart during the AACAP's 68th annual meeting in October 2021. As a part of the award, Lainhart received $1,000, was recognized at an AACAP Distinguished Award Luncheon, and presented her work at the annual meeting.
| | |
| --- | --- |
| Your support makes a difference. Donate now to advance knowledge about human development, developmental disabilities, and neurodegenerative diseases through research, services, training, and community outreach. | DONATE NOW |