Consultation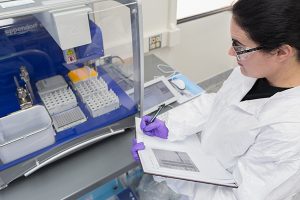 WB can provide consultation as investigators look to translate into clinical development. Consultation can include evaluation of an investigator's candidate product as it relates to cGMP compliance or scale up to clinical manufacturing.
Grant Writing Support
For investigators seeking funding for the process development and/or manufacturing of biologics for human clinical trials, WB can assist in writing grant sections that pertain to the translational development and manufacturing of clinical trial materials. Assistance also includes budget and timeline estimations.
Process and QC Development
We work closely with clients to transition a non-cGMP benchtop protocol into a fully scalable, reproducible, cGMP compliant process and appropriate QC methods. Our solution-oriented strategy enables our scientific team to identify and resolve technical issues in a time and cost effective manner to expedite translation of your process technology.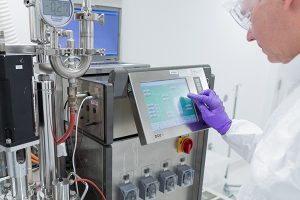 GMP Manufacturing
Custom manufacturing of a wide range of biologics for human clinical trials including plasmid DNA, cell therapeutics, viral vectors, and recombinant proteins. All projects follow current Good Manufacturing Practice (cGMP) guidelines for early-stage clinical trials with comprehensive documentation of all manufacturing and testing processes.
IND Regulatory Support
For all clinical trial materials produced by WB, we provide support for your Investigational New Drug application with Chemistry, Manufacturing, and Controls support and cross-references to facility master filings with the FDA.