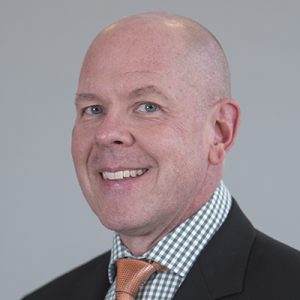 Carl Ross
Managing Director
Room T411 | 608-262-9618
Email: cross@waisman.wisc.edu
Carl Ross is the Managing Director of Waisman Biomanufacturing and is responsible for oversight of the highly trained staff and well-equipped facility. Mr. Ross has been with WB since its inception in 2001, participating in the design of GMP manufacturing, quality, and project management systems. Prior to assuming his current role, Mr. Ross served as a project manager and Manager of Process Development for WB, advancing a wide range of cell and gene therapies, vaccines, and therapeutic proteins into human clinical trials. Additionally, Mr. Ross spent over 10 years in industry developing and optimizing novel fermentation processes in the pharmaceutical, environmental, and agricultural sectors. Previous roles included serving as Fermentation Plant Manager at InterBio (The Woodlands, TX) and as Senior Process Scientist at Valentis/Gene Medicine (The Woodlands, TX). At Gene Medicine, he was primarily involved in the development and execution of fermentation and purification processes used in producing plasmid DNA for clinical applications. Mr. Ross received his B.S. in Microbiology from University of Illinois, Urbana-Champaign, and M.S. in Project Management from University of Wisconsin-Platteville. He also holds the PMP certification from the Project Management Institute and the RAC certification from the Regulatory Affairs Professionals Society.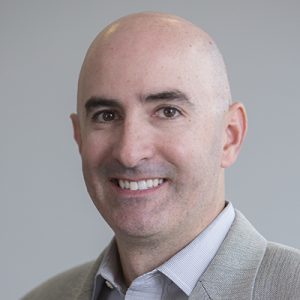 Brian Dattilo
Manager of Business Development
Room 223 | 608-263-8940
bdattilo@waisman.wisc.edu

Brian Dattilo, PhD, is the Manager of Business Development at Waisman Biomanufacturing. Dattilo received his PhD in biochemistry from Vanderbilt University where he focused on recombinant protein production, purification, and analytical characterization. Prior to Waisman, Dattilo was in public service serving as a program Manager at the Biomedical Advanced Research and Development Authority (BARDA), where he was responsible for a multi-million dollar development budget supporting novel platform technologies and their application to vaccine, biological therapeutic, and diagnostic development for pandemic influenza and biodefense applications. Since joining WB in 2012 he has led client interaction, technical product development plan development, project budgeting and cost estimation, and built business cases for new platform investment.