Barbara Wolff, University Communications
Posted: June 17, 2006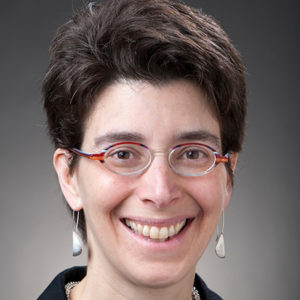 In a recent announcement by the UW Board of Regents, Jenny Saffran, PhD, was awarded a named professorship, along with eight other faculty.  Saffran is a professor of psychology and the coordinator of the Communication and Cognitive Sciences Group at the Waisman Center.
Saffran's research focuses on how infants acquire their native language: the kinds of learning abilities required to master linguistic complexities. To make that inquiry she investigates what kinds of learning occur in infancy, biases that shape human learning abilities and the relationship between these biases and language. In 2000 she received a Presidential Early Career Award for Scientists and Engineers from President Clinton at a White House ceremony.