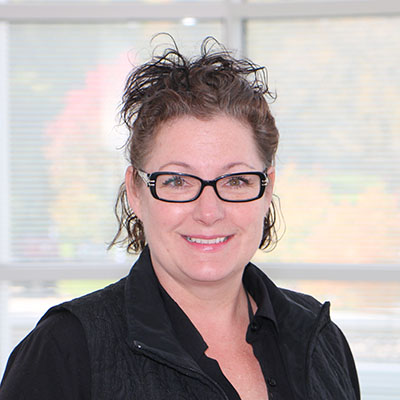 On September 23, the Waisman Center welcomed Ann Marie Lauritzen, MMSW, M.Ed, as the new director of the Waisman Early Childhood Program.
She succeeds Joan Ershler, PhD, who retired at the beginning of September after 27 years of service.
"I am excited to work with such a positive, caring and devoted staff," Lauritzen says. "Supporting and serving children and families is my life's passion and to be able to be a part of the Waisman Center is an honor."
Lauritzen's new position is the latest in a 25-year career dedicated to children and education and she also brings a wealth of administrative experience with her. In that time, she has been a social worker, a daycare owner, a special education liaison, a behavioral specialist, an equity coach, a trauma-informed care specialist, a principal for alternative education, and a coordinator of student services staff.
Lauritzen has a master's degree in social work and a bachelor's in psychology and Spanish from UW-Madison. She also has a master's in special education administration and principalship from Edgewood College.
Her work in graduate school interested her in this position. She interned at the Waisman Center while studying for her master's.
"My experience serving families at the Waisman Center changed my life and inspired me to support and advocate for all families in our communities," she says.
Lauritzen says one of her primary goals is to maintain an environment in which all families and staff feel unconditionally welcomed. "Collaborating with the staff, I hope that we create a shared vision that ensures the highest level of care, compassion and innovation for our youngest learners, a vision which upholds inclusion and equity."