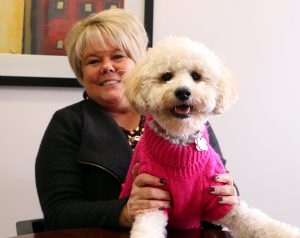 According to Deb Weber, life is not a spectator sport. "You can sit on the sidelines and watch or you can participate," she says.
Weber has chosen to participate. She has dealt most of her life with a progressive neurological disease called Charcot-Marie-Tooth disease, or CMT. Though relatively unknown, CMT affects one in every 2,500 people worldwide — that's more people than multiple sclerosis (MS). "Although if you say MS to people, they recognize it more," says Weber.
CMT is a disease in which the protective myelin sheath of one's nerve cells is deteriorating, which makes it difficult for the nerves to properly function. "The myelin is what keeps the band of nerves working," Weber says. "So if you think of your nerves as an electrical cord, the orange casing on the outside is the myelin sheath, and if it were fraying away, then the inside wire would short out. It wouldn't work as well."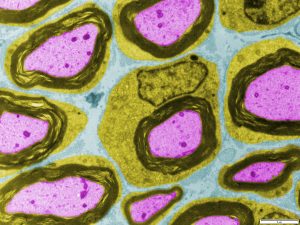 CMT is equally common among all ages, genders, and races and is one of the most common heritable neurological impairments. The symptoms present as neuropathy, foot drop, poor balance, difficulty with dexterity, or abnormal sensation – just to name a few.
For Weber, it presented as weakness in her limbs.
"I was always looking at the ground to make sure that I didn't step on a pebble because I would be the one who would sprain my ankle," she says. "At some point I had trouble walking on the grass. It was hard for me to go to a soccer game without holding on to somebody."
Weber discovered she had CMT in the early 90s. While unpacking a new home in Panama where her then-husband was stationed, her hands began to hurt.
"I actually thought I had carpel tunnel," she says now, reflecting on a time that changed her life.
Weber underwent an extremely painful nerve conduction test. During a follow-up appointment was the first time she'd heard of Charcot-Marie-Tooth disease, which, at the time, had not been researched extensively. "The doctor basically patted me on my shoulder and said, 'Best of luck to you. It could be nothing or you could be in a wheelchair. We don't know much,'" Weber recalls.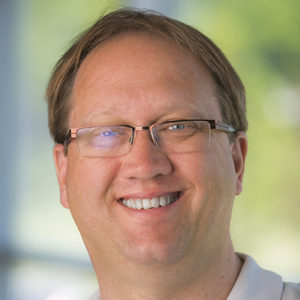 Since the days when Weber received her diagnosis, "I think we have filled in some of the gaps on how CMT works," says John Svaren, a professor of comparative biosciences and Waisman Center investigator. Svaren researches CMT1A, the most common form of CMT. Weber has CMT1A, which results from a duplication or deletion in the gene PMP22. "So for example, my mom gave me two copies, my dad gave me one, and I have three copies," explains Weber whose mother and son also have the condition.
Weber became connected to Svaren by chance at a CMT Association (CMTA) conference in Tampa, Florida. "John was actually there and I heard him say that he was from the Waisman Center," Weber says. "Who else has something like that in their backyard? The CMTA is up to 120 branches but not everyone has an expert living in their city."
Svaren is chair of the CMTA scientific advisory board and he visits Weber's branch annually to update them on important research.
Understanding the progression of the disease is a key goal in Svaren's research. The mission for researchers now, says Svaren, is turning attention toward finding new targets for therapies.  Svaren and his team at the Waisman Center are studying massive libraries of chemical compounds at the National Institutes of Health in order to identify drugs that could regulate the levels of PMP22 in individuals with CMT.
In order to control how PMP22 is expressed, Svaren is hoping to leverage a new technology called antisense oligonucleotides therapies, or ASO, in collaboration with a company called Ionis which has developed similar therapies for other diseases like spinal muscular atrophy.
"This is a new kind of drug, where it's actually targeted at the gene itself rather than the protein that is coded by the gene," explains Svaren. ASO therapies target the RNA produced by the overexpressed PMP22, and reduce the amount of the protein in the nerves.
But in order to see if an ASO therapy would succeed, Svaren needed to find a target, or biomarker, which could tell researchers whether or not the levels of PMP22 are being reduced. "We've worked with other scientists to try to develop new biomarkers that can be sensitive to treatment, so you would know early on in a clinical trial if things are working," Svaren says.
The biomarker that Svaren is most interested in is located in the myelin of tiny nerves that are part of skin. Identifying gene changes in these nerves could offer clues into treatment effectiveness. "It's quite exciting, because before we really didn't have any methods to know whether a therapy like an ASO was working," Svaren says.
Locating and measuring PMP22 and other genes in these nerves involves a small skin punch, used to lift the nerve cells in the skin so they can be studied using a new technology called Nanostring.
"In collaboration with one of the leading CMT neurologists, Michael Shy, MD, at the University of Iowa, we have now shown that we can precisely measure PMP22 and other genes in skin biopsies for CMT1A," says Svaren. The recent publication of this test in Annals of Neurology, along with other emerging biomarkers, should facilitate future clinical trials since it will be easier to detect early effectiveness of ASO's and other treatments. Weber recently had a skin punch done while visiting the Charcot Marie Tooth Association-sponsored Center of Excellence at the University of Iowa, in Iowa City.  "You go year after year, so they can measure the progression," says Weber.
Deb's husband, Tom, gave his own skin and blood samples to use as a control for future tests. Svaren also has tiny scars on his wrist from the samples he has given. "Over time, through the efforts of many other people in addition to myself, there's been a lot more of a shift to developing new therapies," says Svaren.
Public awareness is another hurdle CMT research faces
Svaren is a public-facing researcher, doing outreach for his work writing news articles and meeting patients. "I think just meeting people helps you realize how much CMT affects them," Svaren says. "I remember this woman who put on some custom braces and she just started crying because all of a sudden she had balance. Before the braces she had to keep a hand on the wall or a chair to stay balanced. She was just overwhelmed."
"Those are the kinds of things you don't really know until you get to meet people," Svaren says. "It's still a relatively small field. So even some neurologists are relatively unfamiliar with the disease." Weber agrees. "When I was initially looking for a neurologist, I would call around and ask if they had experience treating patients with Charcot-Marie-Tooth disease. The person on the line was like, 'This is not the dentist's office,'" says Weber.
Weber has been a tireless advocate working to raise CMT awareness and support for research. She is currently the leader of her local CMTA chapter in Madison that has more than 20 members. She also writes an email newsletter with a distribution of more than 120 people.
Last year, the Madison CMTA held their first fundraiser, called "Uncorked for a Cure." The group set an initial goal of raising $20,000, but decided to be more realistic and lowered the goal. "We thought if we raised $10,000, we were blowing the roof off the place." They raised $27,500.
"All of that goes to research," she says. The CMTA recently awarded a $154,000 grant to Svaren and other collaborators to support their CMT research focused on gene therapies.
The second annual Uncorked for a Cure will be from 6-9:00 p.m. on Sept. 26 at Buck & Honey's in Sun Prairie. More information is available on the CMTA website.
Weber's journey has been a difficult one, but she has not been sidelined. She's happy that she gets to help others and show them that they're not alone. And even if there is no treatment yet for CMT, there is promising research on the horizon and great support systems in place for those with the condition.
"I guess I'm surprised to find myself in this role because I spent many years in denial. Now, I'm in a place where I can spread awareness about CMT rather than be embarrassed by my condition," says Weber. "I think it's a super exciting time to be an advocate. We have research happening here and trials going on in different parts of the country. You also no longer leave a doctor's office and hear them say, 'Well, best of luck to you.'  Fortunately, that's not how things are anymore."