By Charlene N. Rivera-Bonet, Waisman Science Writer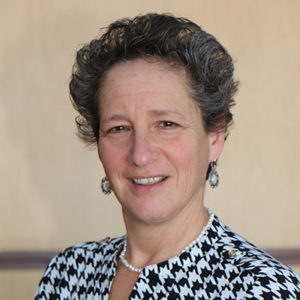 Ruth Litovsky, PhD, chair of communication sciences and disorders, professor of surgery in the Division of Otolaryngology, and Waisman Center investigator was recently selected to receive The Acoustical Society of America Silver Medal in Psychological and Physiological Acoustics. This award recognizes Litovsky's contributions to understanding binaural hearing and perceptual consequences of bilateral cochlear implants.
The Silver Medal is given to individuals for their contribution to the advancement of science, engineering or human welfare, through the application of acoustic principles, or through research accomplishment in acoustics.
"If you asked random members of the hearing science community to name the people who elevate the field through both their science and their leadership, Ruth Litovsky would undoubtedly be near the top of the list," stated the award announcement. Litovsky's lab, the Binaural Hearing and Speech Lab, focuses on the ability of humans to function in complex auditory environments, such as classrooms or restaurants, where they need to interpret sounds while ignoring distracting signals. They study how the brain determines the location and the content of important sounds in both hearing individuals and individuals with impaired hearing, with a focus on people who are deaf and use cochlear implants. Her lab has particular interest in the benefits of having two (bilateral) cochlear implants, and whether bilateral cochlear implants offer unique advantages in children. Her research has had significant clinical relevance, as she has advocated and provided evidence for the benefits of bilateral implants.
In addition to being one of the top researchers in her field, Litovsky is also committed to diversity, equity and inclusion and mentorship.
Litovsky, who is the first woman to be presented with the Silver Medal, will receive this prestigious award at the Acoustical Society of America Meeting in Seattle on December 1st.
The Waisman Center congratulates Ruth Litovsky on this recognition!
| | |
| --- | --- |
| Your support makes a difference. Donate now to advance knowledge about human development, developmental disabilities, and neurodegenerative diseases through research, services, training, and community outreach. | DONATE NOW |