By Emily Leclerc, Waisman Science Writer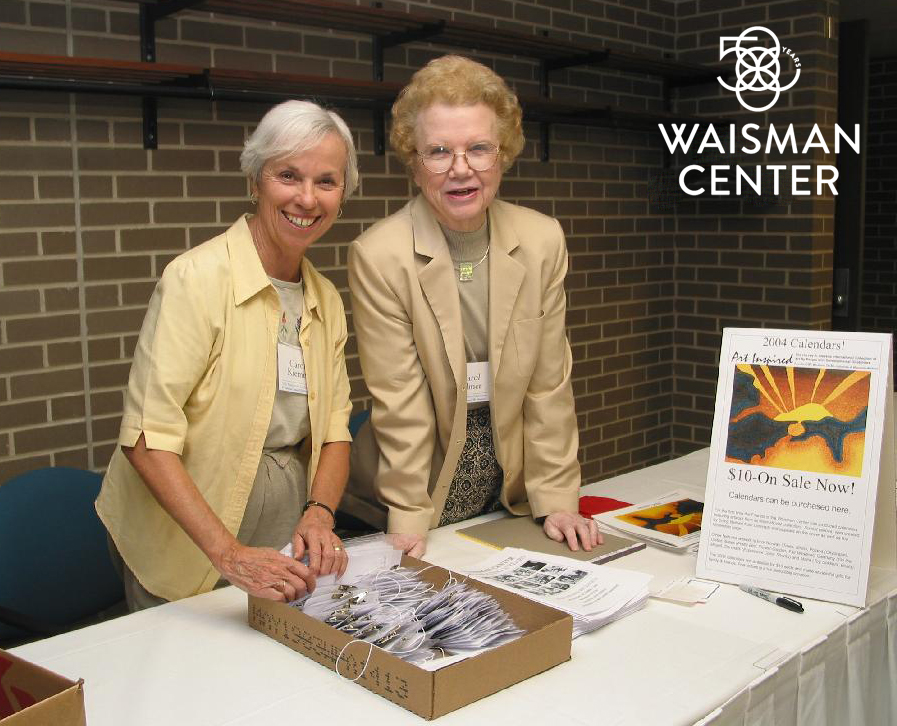 For more than 45 years, the Friends of the Waisman Center has been an integral bridge between the Waisman Center and the greater Madison community. They raise awareness and support for the center's clinics, research, and programs focused on developmental disabilities and neurodegenerative diseases. The Friends board represents a broad range of individuals, business professionals, parents or family members, and faculty and staff. They are committed to improving the lives of people with disabilities and their families through fundraisers and outreach events in support of Waisman Center.
She Was a Dynamo Even Before the Friends
During her time with the Friends board, Carol Palmer defined the meaning of an extraordinary board member through her leadership, dedication, and vision that helped elevate the board to new heights.
Carol, and her husband John, moved to Madison, Wisconsin in 1966 where she immediately began looking for ways to get involved in the community. Never one to sit around when there was work to be done, Carol immediately started helping new arrivals to Madison, John remembers.  "She connected with an arrangement where she and others would assist people who came into town and needed food, a place to stay, and help with where to go. She did that all by telephone," John says.
From there, Carol's involvement in the community only grew. She joined Wisconsin's Women's Network, an organization that, "… promotes the advancement of women and girls in Wisconsin through communication, education, advocacy, and connections." Carol served as president of the network for a short while where she spent much of her time lobbying the legislature. She built a reputation as someone who was not afraid to stand up and get things done. A true firecracker, as John puts it.
She Was the Spark the Friends Needed
It was this spirit and community involvement that inspired Judith Ward, who was then the executive associate director of the Waisman Center, to approach Carol and invite her to join the Friends Board of Directors in 1995. Judith saw the potential for the Friends board to expand its outreach efforts and increase its fundraising capacity with the help of the right leadership.
"Judith said, 'Who can we get to help get some spark in this organization?'" recalls John. "Carol was certainly someone that Judith identified as somebody who could help," John says. And so she did.
From 1996 to 1998, Carol was the president of the Friends and deepened the board's connection to the community. She strengthened the relationship between the board and local businesses and community leaders by encouraging them to join as board members and to support Friends fundraising initiatives.
After her term as president, Carol continued to push the Friends to explore new things and expand their projects. For many years she chaired the Spring Benefit Concert, an important annual fundraiser for the Waisman Center. She was also instrumental in moving several Friends' initiatives forward – from raising funds for the Waisman Discovery Garden – a 1.5-acre accessible outdoor learning and play space – to helping the Friends establish a scholarship fund for the Waisman Early Childhood Program (WECP). Carol helped the Friends significantly expand their support of the Waisman Center.
Her Long Enduring Legacy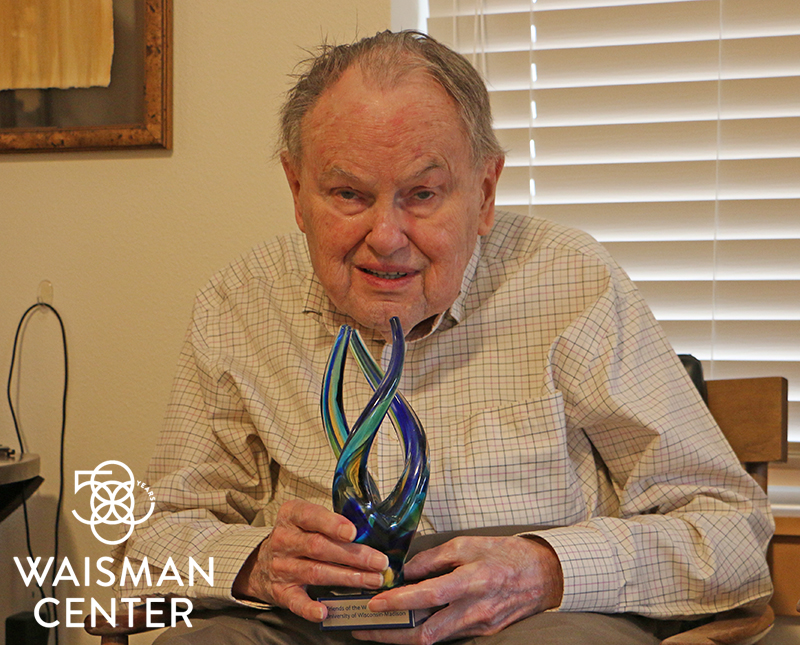 John faithfully supported all of Carol's efforts and accompanied her and assisted at Friends event. He could be found selling and taking tickets at the Waisman Children's Theatre series, which was sponsored by the Friends, to stuffing concert invites whenever asked. In 2008, Carol was voted a lifetime Friends board member. She always introduced herself to new boards as the person who could provide institutional knowledge of the Friends and the Waisman Center. Throughout her tenure with the board, Carol was every bit the force that Judith felt the Friends needed to flourish.
In 2016, Carol and John were given the Judith B. Ward Award of Excellence by the Friends to honor their decades of extraordinary volunteerism and generous support. "Carol was always looking for things to do that she felt were worthwhile," John says. The Waisman Center is so grateful Carol found the Friends.
Carol passed away in June of 2019 but her indelible fingerprints remain on many Friends events and efforts.
"There are limits to what any of us can do," John says. "Even billionaires, there's limits. But we can select things and say I'm going to put some time and effort and money into these three or five things. It wasn't hard for Carol and me, once we got into the Waisman Center, to see that this is the kind of thing we can support." Thank you John and Carol!
| | |
| --- | --- |
| Your support makes a difference. Donate now to advance knowledge about human development, developmental disabilities, and neurodegenerative diseases through research, services, training, and community outreach. | DONATE NOW |
---
Learn more about the Waisman Center's 50th Anniversary, including events, history, stories and images:
50 Years | 1973 - 2023
---