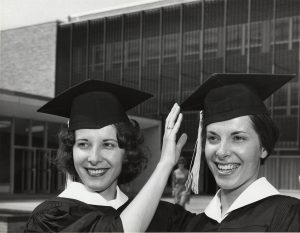 By Charlene N. Rivera-Bonet, Waisman Science Writer
Obtaining a college degree may be protective against neurodegenerative symptoms in women with an elevated genetic risk.
Getting a college degree has been shown to delay the symptoms of neurocognitive conditions such as Alzheimer's disease in the general population. A study published in SSM – Population Health by the Lifespan Family Research Lab at the Waisman Center found that women with an elevated risk for the neurodegenerative condition Fragile X Associated Tremor/Ataxia Syndrome (FXTAS) that obtained a college degree had less severe and more slowly progressing symptoms of neurodegeneration compared to women with the same genetic risk but no college degree.
The study presents an example of how a sociodemographic factor – education – may mitigate neurodegenerative conditions in adults with a high genetic risk.
FXTAS is a neurodegenerative disease with onset after age 50 that presents symptoms of tremor, poor muscle coordination, memory issues, and neuropathy. The condition is caused by a mutation of a single gene, FMR1, found in the X chromosome. The mutation is relatively common in the population, with 1 in 151-209 women and 1 in 439-468 men. Women with this mutation have a higher risk of giving birth to a child with fragile X syndrome, the most common inherited cause of intellectual disability. Because the carriers are not considered to have the full mutation of the FMR1 gene like individuals with fragile X syndrome do, they are referred to as premutation carriers.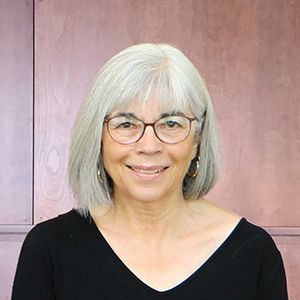 Premutation carriers were previously thought to be unaffected by the mutation. But more recent research has revealed its clinical effects. However, women with the same genetic risk can present symptoms of FXTAS in different ways, and some don't present symptoms at all. Marsha Mailick, PhD, Emeritus Vice Chancellor for Research and Graduate Education and senior author of the study, and Leann Smith DaWalt, PhD, director of the University Center for Excellence in Developmental Disabilities and co-author of the study, believe education could play a role in this discrepancy.
Post-secondary education has been linked to better health and longer life expectancy in the general population, including higher better self-rated health, and fewer chronic conditions. Research from other groups have shown that this impact may be associated with financial, social, psychological, and health behavioral mechanisms or actions that may affect one's health such as smoking and drinking.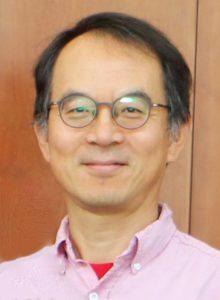 This study, led by Waisman Center Research Scientist Jinkuk Hong, PhD, examined whether obtaining a college degree leads to reduced FXTAS symptoms in a cohort of premutation carrier mothers of children with fragile X syndrome. They also explored potential pathways, such as mental health, through which obtaining a college degree might influence FXTAS symptoms. The goal was to identify ways to mitigate the risk of developing such symptoms.
The women who participated in the study had two primary risk factors for FXTAS – age, they were 49 to 79 years old, and higher genetic risk due to the mutation of FMR1. They also were mothers of children with fragile X syndrome. The study tracked the development of FXTAS symptoms over the course of nine years using self-reported measures.
Women that did not obtain a college degree indicated significantly more severe symptoms of FXTAS compared to those who were college graduates, the study showed. Their symptoms also worsened at a faster rate during the nine-year span compared to college graduates.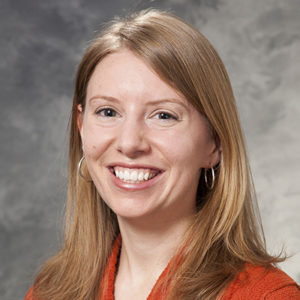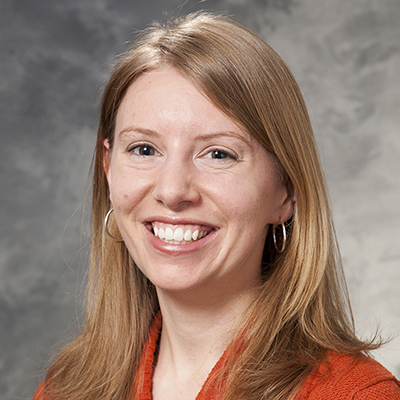 Both groups of women were similar in age, genetic risk, household income, health behaviors, and general health problems. "So, it wasn't just that they were generally healthier, or more affluent. And we speculate the cognitively enriching life experiences provided by college may mitigate the effects of specific genetic risks," Mailick says.
The observed link between college degree attainment and FXTAS symptoms was mediated by depression, which was higher in women who did not obtain a college degree. This mediation may be a way education exerts a protective effect among FMR1 premutation carriers.
Completing a college degree, the authors explain, helps develop coping resources to manage emotional reactions to stressful life circumstances. This is of particular relevance for mothers that are premutation carriers and have children with fragile X syndrome, who are exposed to high levels of parenting-related stress.
The authors suggest that, based on this data, concrete preventive actions could be taken to support at-risk individuals, especially those who did not obtain a college degree.
"It's really amazing to think about how experiences someone has in their early 20s may then lessen the impact of cognitive aging, and the severity of the symptoms," Smith DaWalt says. The benefits provided by post-secondary education, she adds, may accumulate to the point of being protective against neurodegeneration more than 30 years later.
It is possible that other variables, such as early childhood advantage or IQ, might have influenced both college education and lower risk of FXTAS symptoms and further research is needed to address this, the authors state.
Because self-reported measures can be subjective, the scientists are now looking at the effects of college degree attainment on objective measures, such as longevity, using data from the Wisconsin Longitudinal Study with its cohort that traces back to 1957.
Education is one of three key variables that describe socioeconomic status. This study suggests a sociodemographic factor like education may play a role in the severity and progression of neurodegenerative symptoms in women that are genetically at risk. "When you have a condition like the premutation in the gene that causes fragile X syndrome, you think about the genetics. And obviously, having this mutation is critical and central," Mailick says. "But when you think about the variables that may affect the symptoms, it's not just the genetics, but also social science theory suggests college degree attainment. And what we've shown is that it appears to have an effect, spanning decades, on the symptoms of the genetic condition."
| | |
| --- | --- |
| Your support makes a difference. Donate now to advance knowledge about human development, developmental disabilities, and neurodegenerative diseases through research, services, training, and community outreach. | DONATE NOW |
---
Learn more about the Waisman Center's 50th Anniversary, including events, history, stories and images:
50 Years | 1973 - 2023
---