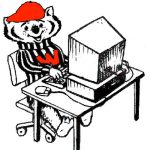 Research projects in the Child Emotion Lab are focused on children's emotional development and the relationship between early life experiences and children's mental health. We are particularly interested in understanding two related aspects of emotional development:
What are the mechanisms of normal emotional development? To what extent are emotions shaped by nature and nurture? Does it make sense to try to separate biology and experience?
How are emotions related to the development of mental health problems? Might the development of emotional processes help explain the link between early life experiences and later development of psychological difficulties such as anxiety and depression?
We invite families with children ages 4-15 to participate in our studies.
For more information, please contact us at 608.890.2525 or childemotion@waisman.wisc.edu, or visit our website: https://childemotion.waisman.wisc.edu/
PI: Seth Pollak, PhD
Lab: Child Emotion Lab
Keywords: Infant and Child Development