By Emily Leclerc, Waisman Science Writer
In 1972, Nancy Reyzer had only been home in Chicago a couple of days with her newborn son, John, when she received an unexpected and alarming phone call from her son's doctor. The doctor said that her son may have a condition called phenylketonuria and that they needed to come into the clinic immediately.
Nancy hung up the phone, stunned. "I was an RN. After I got off that phone call, I ran to my nursing books. There was one sentence about phenylketonuria (PKU). One sentence. I knew nothing about it. Nothing," Nancy says. The next morning came after a tense and worried night. Nancy, her husband, and nine-day-old son John rushed to the clinic, but nobody would give them any direct answers at first.
"The first thing they did was a blood test. Then we had to wait for two or three hours until we got the results and they would talk to us about PKU," Nancy says. "We were scared to death. I don't scare easily but we were very frightened." The blood test results came back, confirming the doctors' suspicions that their son had PKU.
Phenylketonuria is a rare inherited metabolic condition that causes buildup of the amino acid phenylalanine in the body. PKU occurs in roughly 1 in 15,000 newborns. The disease is caused by a genetic variation that makes the body unable to break down excess phenylalanine. If left untreated, the buildup of phenylalanine causes irreversible damage to the brain that results in severe intellectual disability. In 1972, the year John was born, researchers were still learning about the condition.
Upon confirmation of his diagnosis, John was admitted to the hospital, a protocol that is no longer done. "We cried all of the way home," Nancy remembers. "Even when we found out what the disease was, we still weren't convinced that it was not that bad." As long as a person's phenylalanine levels are kept tightly controlled with treatment, individuals with PKU can live relatively typical lives without developing any intellectual disabilities.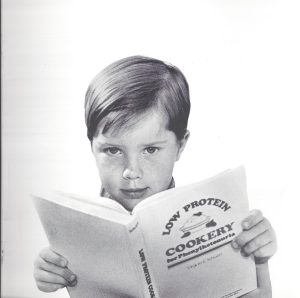 On the surface, the treatment for PKU seems straightforward. It is a strictly regulated diet. "The mainstay of the diet is limiting the phenylalanine intake. To do that we limit of the amount of natural protein in the diet," says Lisa Obernolte, MS, RD, CD, a metabolic dietitian at the Waisman Center. Phenylalanine is found in protein rich foods such as meat, dairy, nuts, grains, and legumes. Restricting phenylalanine intake prevents the amino acid buildup. "But that means that there is a need for other essential amino acids that are cut out by the diet. Patients are provided with a medical formula that provides all other essential amino acids besides phenylalanine," Obernolte says.
John was sent home from the hospital with a supply of new baby formula and instructions on how to adapt his diet as he grew older. "When we took him home and finally had to do day by day what they told us to do, we figured out we can do this," Nancy recalls. "It was a matter of feeding him a bottle. It was just something different in that bottle." John's PKU diagnosis would require adjustments but it was not as scary as Nancy initially feared.
A few months into John's life, Nancy began to research PKU clinics.  She found that the Waisman Center was one of the leading treatment clinics for PKU in the United States, and it helped that her sister lived nearby.  At this point in early 1973, Waisman's building was not yet open but their clinics were up and running at other locations. PKU was a primary focus in the Waisman Center's clinics due to Harry Waisman's dedication to the condition.
Harry Waisman, MD, PhD, was a researcher and clinician who would inspire the center's name. He was well-known for studying PKU and quickly realized that if the condition could be detected early, individuals would have substantially better outcomes. He was the first person to successfully treat PKU in the state of Wisconsin and was an adamant and vocal advocate for adding the condition to the newborn screening panel. It is in part because of Waisman's advocacy that PKU was added to Wisconsin's newborn screenings and then nationally. Today, all children born in the U.S. are screened for PKU as successful treatment of the condition is contingent on early detection.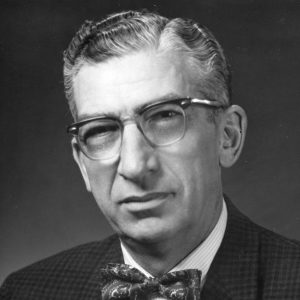 Waisman passed away in 1971, so he was unable to see the building open. But his legacy and the Waisman Center's commitment to caring for individuals with PKU has gone on to help people all across the country. Nancy and her husband moved the Reyzer family to Madison in June of 1973 so that John could be treated in the Waisman Center's Biochemical Genetics Clinic. Today, the clinic works with 160 individuals with PKU.
PKU is a lifelong condition with no cure so it must be treated continually throughout a person's life. "Treating in the first year of life prevents intellectual disability. But if you go off diet and don't treat during childhood, they can still experience some developmental delays and challenges at school," Matthew Rasberry, RD, CD, a metabolic dietitian at the Waisman Center, says. "It is super important to stay on the diet through all brain development and into adulthood. Otherwise we're impacting executive functioning on many levels. It clouds your ability to take in information, process it, and then do something about it."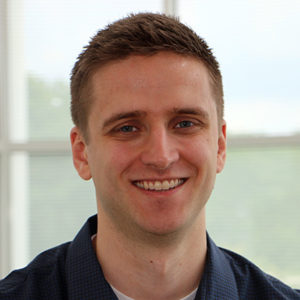 The first few years of John's life were tough because Nancy had to keep track of everything that he ate. She had to ensure he stuck to the diet to make sure his brain remained healthy. But after those first few years, things started to get a little easier as Nancy taught John how to keep track of his diet on his own. "From age zero to five, I was raising a PKU child. But after that I was raising a child, a son. I wasn't raising a child with a disability. I was raising a child who ate a little differently than my other child," Nancy says.
At home, things settled into an easier routine. John knew what he was allowed to eat and how much. Low protein alternatives were available. It was commonplace for John to drink his formula alongside his meals. But school presented some problems.
He couldn't eat school lunches. He couldn't eat the birthday treats that were brought in. He couldn't eat most of the food provided at birthday parties. He couldn't share snacks with his friends. "I just didn't want to be different," John says. "Back then I was one of the few kids who just couldn't eat something. So, I'd come home and cry or there were times when drinking the formula wasn't cool. I went through a stage where I was dumping the formula down the drain behind my parents' backs and they caught me."
Sticking to the diet is often one of the most challenging aspects of living with PKU. It is highly restrictive and allows very little room for error. The team of dietitians at Waisman provides supportive care alongside medical care to help individuals stay on track. "In addition to ongoing clinical care consisting of clinic visits, routine lab monitoring, and frequent communication and diet adjustments, we help support patients by connecting them with other PKU individuals or families, hosting patient education and support events, and connecting individuals with national patient and family support groups," Obernolte says.
And alongside struggling to stay on track, the diet could, at times, be mentally exhausting and socially straining. John didn't want to be known as that kid with PKU. He wanted to be recognized by his own merits rather than a condition he had no control over. But despite those challenges and those tough moments, John didn't stray from the diet. He knew that his parents' strict regulations and the rules around his diet were critical to keeping him happy and healthy. And later in life, John realized the tight control taught him some valuable lessons. "The discipline that comes from learning to eat well for my brain's sake, gave me discipline in other areas – whether that be studies, school, or exercise – to do the things that are important for my health," John says.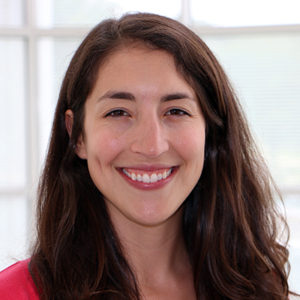 The Waisman Center assists their PKU patients by providing them with low-protein alternatives to staple foods and formula at no cost. The Wisconsin Newborn Screening program ensures access to formula and low-protein staple foods for all Wisconsin residents with PKU "We provide specialty grain products, low-protein pasta, low protein rice and baking mixes that people can make their own bread or pancakes with. Things like that," Obernolte says. When John was a child there were not many low protein options and the ones that were available were not particularly tasty. He struggled to find a formula that he liked. The low protein bread in a can was particularly strange. But over the years, he has watched the Waisman Center's inventory of low protein options and formula grow larger, more diverse, and better tasting. "We are very lucky in Wisconsin that our patients have totally free access to formula," Nikki Drilias, RD, CD, metabolic dietitian at the Waisman Center, says.
After 50 years of living with PKU, John is comfortably adapted to the modifications he has to make to his life. But the amount of thought and planning that eating requires can still be draining. John and his wife plan a week of meals at a time so that he can adjust his protein levels as needed. He will often check restaurant menus in advance to know if there is something he can order or whether he needs to order something special. Work dinners require forethought as well. "Day to day living just takes a lot of planning so that you are not caught off guard," John says. There is never a time when he can eat something and not think about it.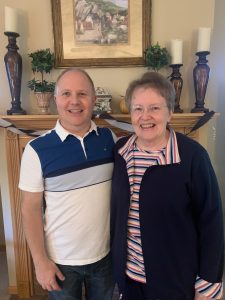 "I'm sure there are times when he would like to eat and just not have to think about it," Nancy says. "But he doesn't cheat. He said to me one time that, 'Mom, I'm married. I have two children. I have to make a living.' He said, 'My brain has to work correctly so cheating isn't an option.'"
The social aspect of eating can still be challenging as well. When John was a child, Nancy would have to talk to parents before birthday parties to find out what would be served and if she needed to send John with his own food. Today, all meals with friends and family have to be thought about in advance. "I don't like to be the one to demand we go to a certain restaurant or that we have a certain meal," John says. "I just oftentimes would like to know what we're eating or where we're going."
John continues to be seen at the Waisman Center making him one of the center's longest-term patients. Although PKU comes with challenges and adaptations that must be made, it is not all that John is. For him, that message is an important reminder to not letting PKU stop him from living his life as he wishes. "You can't let PKU define who you are. It is just one element, like I have blue eyes and brown hair. Those are things that define you in a certain way but they're only one element," John says. "If you let PKU be your main thing, it destroys so much of who you can be. You can still be a naval officer, play football, be a scientist, or be a doctor. It doesn't have to be a crutch. You can have PKU and still reach for your dreams and be successful."
| | |
| --- | --- |
| Your support makes a difference. Donate now to advance knowledge about human development, developmental disabilities, and neurodegenerative diseases through research, services, training, and community outreach. | DONATE NOW |
---
Learn more about the Waisman Center's 50th Anniversary, including events, history, stories and images:
50 Years | 1973 - 2023
---