Established in 1973, the Waisman Center, University of Wisconsin-Madison, is home to one of the world's most remarkable behavioral and biomedical research facilities focused on intellectual and developmental disabilities and neurodegenerative diseases across the life course. Our multidisciplinary team of researchers, scientists, clinicians, and staff seek answers to the many questions about the causes and consequences of developmental disabilities such as autism, Down syndrome, cerebral palsy, Rett syndrome, and fragile X, and neurodegenerative diseases and related conditions such as Parkinson's, ALS, and spinal cord injury, in order to develop cures and treatments.
The Center is also an international resource for people with developmental disabilities and their families, providing services such as clinical diagnosis, genetic counseling, treatment and intervention, and early childhood education.
Public-private partnerships have been vital to the Center's ability to fulfill its commitment to translational research—the translation of novel research discoveries into treatments to improve the lives of people with developmental disabilities and neurodegenerative disorders and their families. There are numerous opportunities for giving, ranging from gifts to support renovation of the Center's physical infrastructure to gifts that provide integral support to the Center's many multidisciplinary research programs.
Current development priorities are described on the next two pages. We welcome you to contact us to discuss your interest in making a gift to the Waisman Center. Every contribution is significant in its support of the Waisman Center!
For more information, contact:
Qiang Chang, PhD
Director, Waisman Center
Professor, Medical Genetics and Neurology
608.263.5940 | Room T201A
Email: qchang@waisman.wisc.edu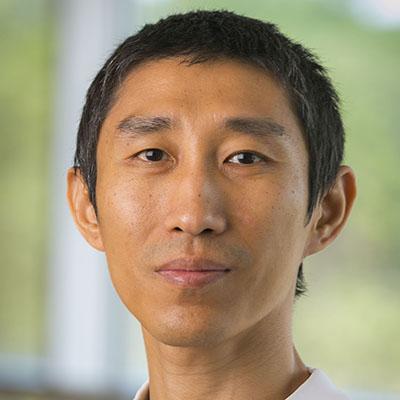 Qiang Chang, PhD
Waisman Center Director