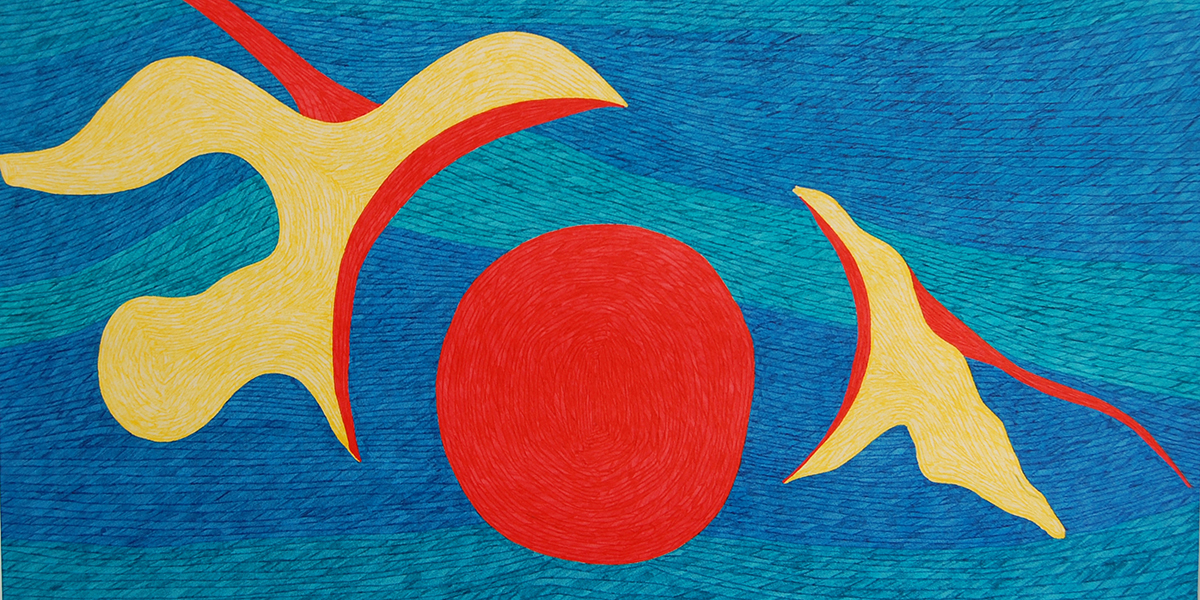 The Harvey A. Stevens International Collection of Art by People with Developmental Disabilities
Initiated in 1979, the Stevens Collection consists of more than 150 works of art from 15 countries. Subject matter is varied and artistic media include oils, tempera, pen and ink, prints, crayon rubbings, felt pen, stitchery, brush painting, and collage.
People with many abilities created the artwork. Some of the artwork was done in structured settings as part of an art therapy class. Other works were done by people who live at home and work in community settings. Several contributors to the collection became artists by vocation.
Many pieces in the collection grew out of an observation or experience on the part of the artist, which seemed arresting, beautiful, disturbing, or otherwise expressive. Other pieces in the collection demonstrate a kinship with natural styles or particular art movements. There are some abstractions in the collection and many scenic and figurative subjects.
The collection is named after the late Harvey A. Stevens, a long-time champion of people with disabilities. Over a period of 25 years, he acted as superintendent of several state residential facilities, including Central Wisconsin Center from 1958 to 1969. In 1972, he became program administrator for the Waisman Center, where for a decade he helped to formulate administrative policies and establish special programs, such as the Friends of the Waisman Center.
Stevens was inspired by the gift of a single artwork from a friend in Brazil to initiate an international collection. The original goals of the collection were threefold: to encourage people with disabilities to express themselves and expand their world through art; to demonstrate to the general public that people with disabilities have valuable perspectives and messages to share with the world; and to serve as a resource for individuals doing research on art therapy. The Friends of the Waisman Center continues to sponsor the collection as one of its major projects. The Friends' current objective in sponsoring the Stevens Collection is simply to share these unique and visually powerful artworks.
The Art Collection is sponsored by the Friends of the Waisman Center. For more information about the Collection, please contact the curator:
Clark Kellogg
608.263.8726
kellogg@waisman.wisc.edu
Or send correspondence to:
Waisman Center, Room 240
1500 Highland Avenue
Madison, WI 53705