By Jill Sakai
A Wisconsin autism surveillance project reported today (Feb. 8) that approximately five out of every 1,000 Wisconsin children born in 1994 display symptoms indicative of autism.
The Wisconsin Surveillance of Autism and Other Developmental Disabilities System, part of a national study overseen by the Centers for Disease Control and Prevention (CDC) in Atlanta, evaluated children in the first phase of a study to determine the prevalence of autism spectrum disorders in the United States. The national study is the largest effort to date to obtain accurate counts and monitor affected populations over time. The CDC today released the first set of results from the project, reporting autism prevalence in study sites nationwide among children born in 1994.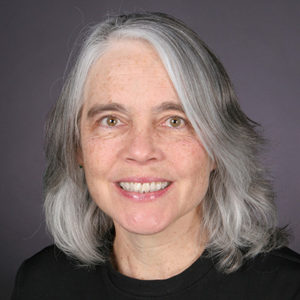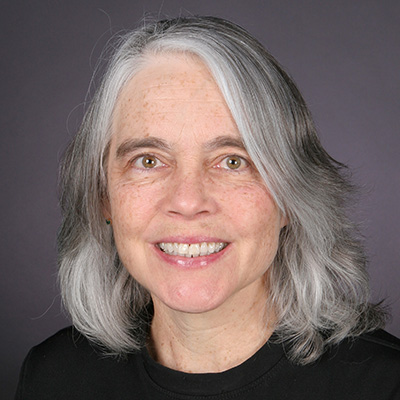 Reported cases of autism — a developmental neurological disorder characterized by avoidance of social interactions, poor communication skills and unusual behaviors — have increased dramatically more than the past 15 years, but it is unclear whether those increases simply reflect growing awareness and recognition of the disorder or something more, says Maureen Durkin, an epidemiologist in the University of Wisconsin-Madison School of Medicine and Public Health and leader of the Wisconsin project.
"The public health community was caught off-guard by the increasing numbers reported in the 1990s," she says. "But there was no system in place for monitoring autism."
The CDC-led study, launched in six states in 2000 and expanded to 14 states, including Wisconsin, in 2002, aims to fill that need by obtaining more accurate counts of children with autism in multiple geographic locations, comparing autism rates among different groups of children and looking for changes in rates or populations over time. Rather than relying upon previously recorded autism diagnoses, trained clinicians evaluated information in children's medical records against standardized psychiatric criteria to assign autism diagnoses.
For the Wisconsin survey, collaborators at UW-Madison's Waisman Center and elsewhere analyzed medical records as of 2002 for all children in 10 southeastern Wisconsin counties who were 8 years old that year, an age past the usual time of autism diagnosis. The group surveyed 35,126 children, which represent nearly half the 8-year-olds in the state that year.
The researchers found evidence of autism in 5.2 per 1,000 Wisconsin children born in 1994, slightly lower than the average value of 6.6 per 1,000 children born that year in all the participating states. Commenting on the CDC report, Durkin says, "The rates vary somewhat across states, but are all considerably higher than previously thought."
The Wisconsin team found that autism was three to four times more common in boys than in girls, which agrees with previously published scientific reports. In ethnicity comparisons, they reported that autism prevalence was higher in non-Hispanic whites than non-Hispanic blacks and lowest of all among Hispanics.
The researchers also noted an apparent geographic difference, with autism rates more than twice as high in Dane County as in Milwaukee County.
"We don't know what's causing this," Durkin says. "We see these dramatic ethnic and geographic differences that need further research."
The researchers are still analyzing data for 8-year-olds in 2004 and 2006 and will conduct one additional survey in either 2008 or 2010. The Wisconsin team is also studying rates of cerebral palsy in the same populations.
Although the data released today paint the most thorough statistical picture to date of autism in Wisconsin, the researchers worry that picture is still incomplete. Although most states in the autism surveillance program used both school and medical records to diagnose children, the Wisconsin team was denied access to school files on the grounds of the Family Educational Rights and Privacy Act, a federal law designed to protect the privacy of student educational records.
The team believes a complete reliance on medical records may miss children who have limited or no access to health care. If so, the actual prevalence of autism could be higher than their results indicate.
Since autism develops in very early childhood and persists throughout life, affected children often require special education and behavioral intervention to help them function in society.
"Autism spectrum disorders are a huge public health issue in this state, affecting between one-half to one percent of school-age children, and we have to be able to plan services accordingly," Durkin says. "We want the best numbers we can get."
One goal of surveillance is to complement research into the science underlying autism and other developmental disorders, including several studies currently pursued by other research groups in the Waisman Center and elsewhere at UW-Madison.
"Population changes give clues to understanding what's going on in autism," Durkin says. "Our goals ultimately are to better serve children and families with autism and to develop strategies for prevention."