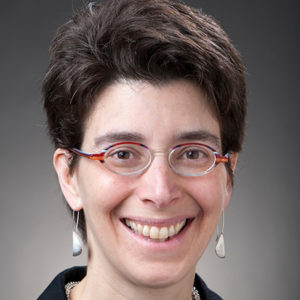 Posted September 15, 2009
Jenny Saffran, PhD, appeared on "Office Hours", a weekly half-hour talk show produced at the University of Wisconsin and hosted on the Big Ten Network. She discussed her research on early childhood development.
Saffran is an investigator at the Waisman Center and a Distinguished Professor of Psychology in the College of Letters & Science. Her lab, the Infant Learning Lab, has an international reputation in the area of developmental psychology and she has received a number of major awards, including several early career awards from the American Psychological Association.