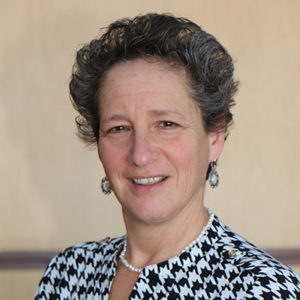 Ruth Litovsky, professor of communication sciences and disorders, has been named a 2014-15 Fulbright Scholar for the East-Asia Pacific Region.
Litovsky will collaborate with colleagues in the Bionics Institute in Melbourne, Australia, on the use of novel imaging techniques known as functional near infra-red spectroscopy (fNIRS). She plans to learn about ways in which the brain tissue of deaf individuals responds to sound.
"This is a challenging issue because existing neuroimaging techniques are either not feasible once a cochlear implant has been placed, or they are limited by technical issues such as noise and artifact," says Litovsky.
Litovsky, who holds a joint appointment in the Department of Surgery's otolaryngology division in the School of Medicine and Public Health and is a faculty member in the UW-Madison Neuroscience Training Program, is widely recognized for her expertise on auditory perception — how the brain processes sound to enable people to hear and communicate in noisy environments.
Her lab at UW-Madison's Waisman Center works on restoring hearing to deaf people through cochlear implants. Litovsky and her team have demonstrated the importance of providing children and adults with information used to localize sound and to hear speech in noise, in particular by providing two (bilateral) cochlear implants.
During her time in Australia, Litovsky hopes to advance the optical neuroimaging technique as a novel approach for measuring how the brains of cochlear implant users respond to stimulation, before and after implantation. This approach will advance basic understanding in neurobiology and psychology, and will also move forward clinical approaches for evaluation and treatment of people who are deaf.
The late U.S. Sen. J. William Fulbright established the Fulbright Scholar Program in 1946 to promote mutual understanding in all intellectual disciplines between the United States and other countries.