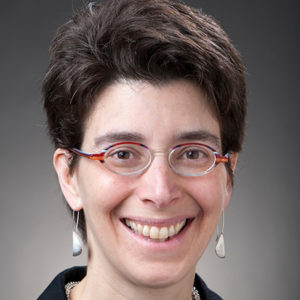 Jenny Saffran, a University of Wisconsin-Madison professor of psychology and an expert on how infants learn, is among leaders in academia, business, public affairs and the arts elected to membership in the American Academy of Arts and Sciences, it was announced today (April 22, 2015).
Saffran, who directs the Infant Learning Lab at UW-Madison's Waisman Center, joins notables such as actor Christopher Plummer, singer Judy Collins and "Fresh Air" producer and host Terry Gross as part of the academy's 2015 class of members.
Saffran studies how infants develop cognitively — in particular, how they acquire language, perceive music and explore the auditory world.
Founded in 1780, the American Academy of Arts and Sciences is one of the nation's most prestigious honorary societies, counting luminaries such as George Washington, Benjamin Franklin, Daniel Webster and Martin Luther King Jr. among its elected members. The current membership includes more than 250 Nobel laureates and more than 60 Pulitzer Prize winners.